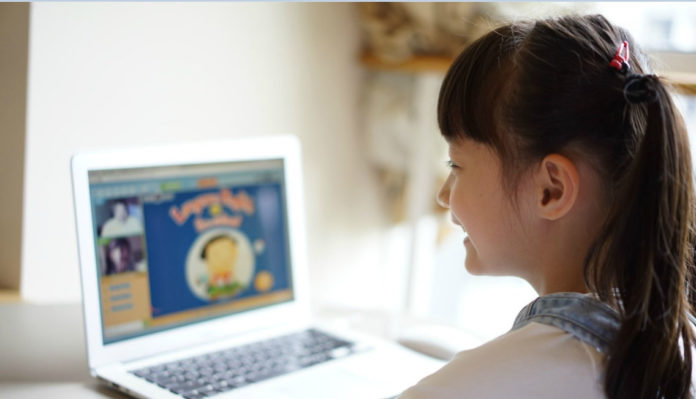 China's tech giant Tencent leads a series E funding round in Beijing-based online education start-up VIPKID, announces by its exclusive financial advisor China Renaissance on Tuesday.
Founded in 2013, VIPKID is an online English education platform providing one-on-one video teaching for children 4 to 12 years old. One of VIPKID's features is that all its foreign teachers are from North America.
According to official statistics, it has operated in around 35 countries and has over 700,000 registered students and 90,000 foreign teachers from North America.
Mi Wenjuan, founder and chief executive officer of VIPKID, said that online education is the general trend in the education industry in the future.
"VIPKID aims to provide inclusive and personalized classes that connect Chinese students with the world," said Mi.
Tencent and VIPKID will cooperate in Internet education, artificial intelligence (AI), cloud service and public service education following this funding round.
"Focusing on AI and facial recognition, VIPKID is going to develop an education system that can provide timely feedback, update itself continuously and be traceable to customize education methods," said Mi.
According to a research institution, the scale of online children's English learning will exceed that of the offline market and become the first choice for children to learn English in China in 2022.
Proceeds from this funding round will be used to talent recruitment and skill improvement. It will also be used to improve company operational efficiency and organizational capabilities.
VIPKID has so far completed nine rounds of funding. It completed USD$500 million in a series D+ financing round in 2018 from investors including Tencent, technology hedge fund Coatue Management, Sequoia Capital China and Chinese private equity firm Yunfeng Capital. It closed USD$200 million in a series D funding round led by Sequoia Capital in 2017, which was the largest amount of financing in the education industry at that time.