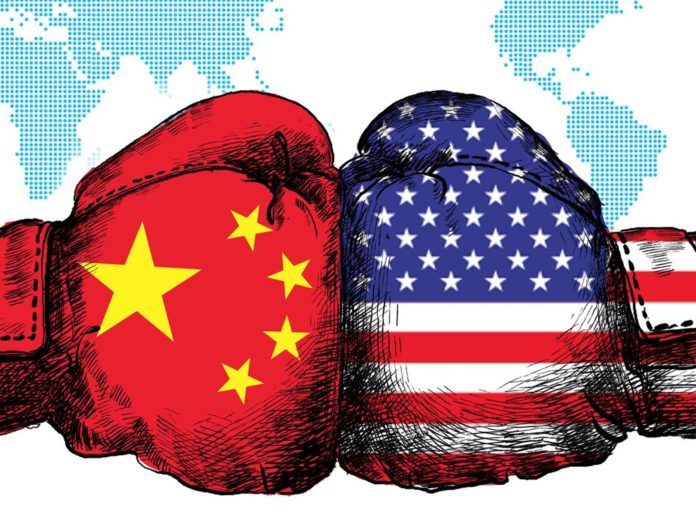 The U.S. Department of Commerce said on Monday that it has added 28 Chinese organisation into its so-called Entity List, restricting its ability to do business with American firms.
The move is announced just days before a trade negotiation that high-level Chinese and American officials are having on October 10 in Washington.
The Entity List is comprised of 20 Chinese public security bureaus and eight technology companies, including Alibaba-backed artificial intelligence company MEGVII Technology.
MEGVII officially announces on Tuesday that it strongly protests against it that it has been blacklisted by the U.S. government without any factual basis.
"We operate in accordance with the law and rules and strictly enforce data privacy and security policies. We will keep communicating with the U.S. government with regards to the matter," said MEGVII in the announcement.
As HKEX listed company, MEGVII's main business covers personal IoT (Internet of things), city IoT and supply chain IoT.
Personal IoT focuses on facial recognition and algorithm-based solutions for taking professional photos and videos.
Through putting city IoT into airports, railway stations, subways, industrial parks and office buildings, MEGVII provides intelligence solutions to the government for better management and security. MEGVII's revenue mainly comes from IoT.
Supply Chain IoT uses algorithms, platform software, application software and smart robotics to enable offline retailers to better digitalize stores and improve business performance.
MEGVII's partners include state-owned telecommunication firm China Mobile, Chinese multinational technology company Lenovo, insurance company China Life Insurance Company, etc.
The Entity List also includes Hikvision and Dahua Technology, two of the world's largest manufacturers of video surveillance products.