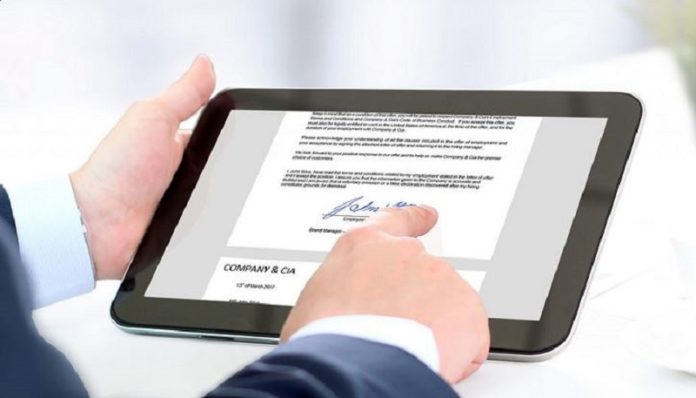 Hangzhou-based electronic signature service provider Tsign has secured nearly US$100 million in a series C round of financing led by Ant Financial, the fintech affiliate of Chinese e-commerce giant Alibaba Group.
Chinese capital firm Gobi Partners and returning investor Eminence Ventures also participated in this round, according to a statement released on Saturday.
The investment came as China has been rapidly moving more of its business online and the domestic electronic signature market has been favored by capital. Fadada, which is also engaged in electronic signature services, has raised RMB398 million (US$59.26 million) in a series C round led by Tiger Global and Tencent in March 2019. Another player, Bestsign, also secured a RMB358 million (US$45 million) series C round led by Tiger Global in August 2018
Tsign was founded in December 2002 by Jin Hongzhou, who used to be a member of Alibaba in its early stage. It provides real-name authentication, electronic signature, electronic contract and legal services for customers in the fields of public utilities, finance and Internet enterprises.
The company has established an ecological cooperation with internet platforms and system vendors at home and abroad such as SAP, PAC, Yonyou, and DingTalk, connecting electronic contract with OA, ERP, CRM, e-HR and other enterprises systems. Tsign has served more than 2.89 million enterprise users and 210 million individual users as of June 2019.
The company completed a RMB150 million (US$23 million) series B+ financing round led by Shenzhen Qianhai Wutong M&A Fund Management Co., Ltd in January 2018. It also raised a RMB45 million (US$6.37 million) series A round led by Orienta Fortune Capital in December 2016 and a RMB10 million (US$1.42 million) series pre-A round led by Zheyin Jiyou Investment Management Co., Ltd in 2015.