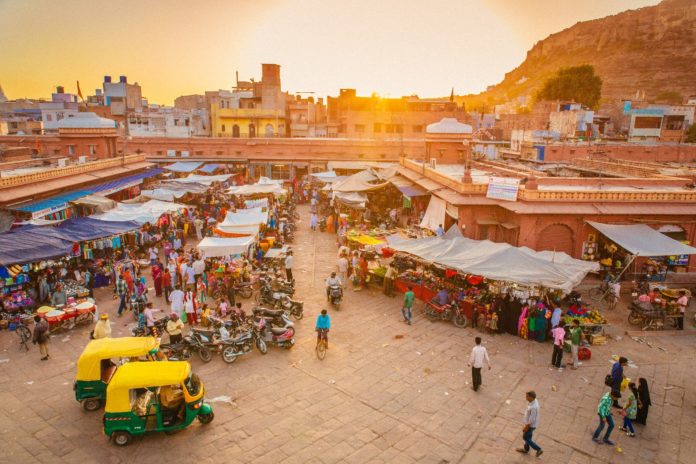 Indian business-to-business (B2B) e-commerce platform Udaan announced that it has raised US$585 million in a new funding round, according to global venture capital firm GGV Capital on Tuesday.
The round comes from joint investors including Chinese conglomerate Tencent, GGV Capital, Chinese investment firm Hillhouse Capital Group, Footpath Ventures, Altimeter and Citi Ventures. Existing investors American venture capital firm Lightspeed Venture Partners and investment company DST Global also participate in the round.
Proceeds from the round will be used to expand the market and diversify products. It will also be invested in enhancing payments, fulfilment delivery and SME financing.
Udaan is one of the largest B2B e-commerce platforms in India, with three million retailers and 35,000 manufacturers in 900 cities, according to the B2B platform.
Founded in 2016, Udaan provides an online platform for small and medium-sized enterprises (SMEs), wholesalers, retailers, traders and manufacturers to directly buy and sell goods to each other.
By developing a safe and transparent system, the firm aims to make high-quality, low-price and convenient trading deals specifically for SMEs.
SMEs contribute 45% of industrial output and 40% of the country's total exports in India, according to a report from DBS. "SMEs are the engine of economic growth for India," said the report. About 30 million SMEs are in India and they employ more than 60 million people.
The overall B2B ecommerce market size is expected to be around US$700 billion in India by 2020, according to a Confederation of Indian Industry and Deloitte report. Udaan said that monthly delivered orders reached more than one million in January 2019.
Udaan has so far completed four funding rounds. It raised US$225 million in a series C funding round from Lightspeed Venture Partners and DST Global and closed US$50 million in a series B funding round from Lightspeed Venture Partners, Lightspeed India Partners and DST Global in 2018. It secured US$10 million in a series A round in 2016.