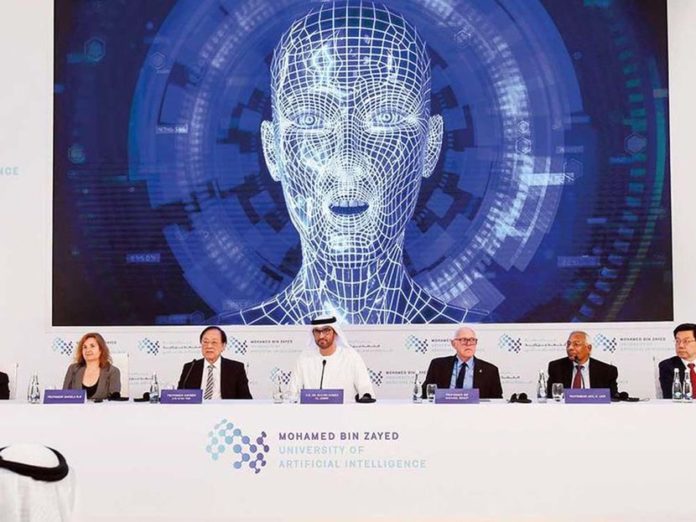 The United Arab Emirates (UAE) launched the world's first artificial intelligence university named Mohammad Bin Zayed University of Artificial Intelligence (MBZUAI) to focus on research-level AI education for Master of Science (MSc) and Ph.D. programs.
Dr. Kai-Fu Lee, founder of Chinese venture capital firm Sinovation Ventures based in Beijing, and professor Andrew Chi-Chih Yao, Dean of the Institute for Interdisciplinary Information Sciences at Tsinghua University in Beijing, are among the university's founding board of trustees.
Located in Abu Dhabi, the capital and the second-most populous city of UAE, MBZUAI accepts application this month and is scheduled to begin its classes in September 2020.
The university will offer MSc and Ph.D. programs in key areas of AI, covering machine learning, computer vision, and natural language processing for students in UAE and all around the world.
All admitted students are granted a full scholarship, including 100% tuition, a monthly stipend and many more benefits.
AI will contribute US$9.6 billion to the UAE economy, accounting for nearly 13.6% of its GDP by 2030, according to PricewaterhouseCoopers (PwC).
"AI is already changing the world, but we can achieve so much more if we allow the limitless imagination of the human mind to fully explore it," said Sultan Ahmed Al Jaber, Minister of State and chairman of the MBZUAI board of trustees. "The university will bring the discipline of AI into the forefront, molding and empowering creative pioneers who can lead us to a new AI-empowered era."
MBZUAI is named after Sheikh Mohamed bin Zayed Al Nahyan, crown prince of Abu Dhabi and deputy supreme commander of the UAE Armed Forces.
"Launching the world's first graduate-level artificial intelligence university in Abu Dhabi echoes the UAE's pioneering spirit, and paves the way towards a new era of innovation and technological advancement that benefits the UAE and the world," he said on twitter.
"This began with the government of the UAE formulating the strategy to transform the economy to the post oil era… To invest in developing competence in renewable energy, financial services, healthcare, materials technology and others,"said Jaber.
He added, "[So] how are we going to produce the right number of people with the right mindset [and] the right knowledge in order to lead and provide the technical leadership in these areas. That is what this university is about – providing that person power over the next 5 to 10 to 20 years."