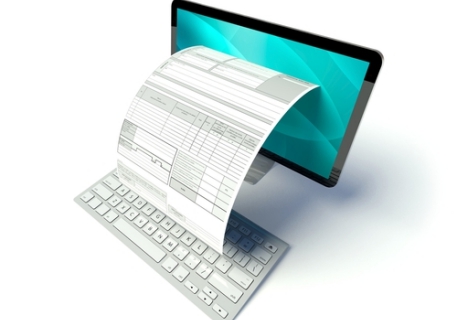 Hainan Golden Technology Co., Ltd. announces on Friday that it has completed RMB$1 billion (US$141 million) in a series B round of funding led by Chinese tech giant Tencent, state-owned venture capital Shenzhen Capital Group Co., Ltd, Chinese investment fund CDH Investment and China Investment and China Finance Fund.
Investment company Hillhouse Capital, Chinese conglomerate Wanda Group, investment firm IDG Capital and Beijing-based investment fund Prometheus Capital.
Founded in 2017, Golden is a big data service company, focused on electronic invoicing (e-invoicing), covering small procedures invoicing, invoice head assistant, scanning code invoicing, public number invoicing and payment after invoicing. It has developed an e-invoicing service platform called WeTax.
Based on blockchain and four certificates, including ID card, transaction certificate, payment voucher and invoice document, Golden combines issuing, receiving, preserving and verifying invoices in one system.
Proceeds will be used to invest in the research of blockchain, cloud computing and big data to build the risk management system for the digitization of taxation. It will also be used to develop customized e-invoicing solutions for different industry.
Golden will also develop its ETC assistant, a WeChat mini program for transportation service, to expand its service scenarios. It said that ETC assistant has 30 million drivers users, accounting for 20% of the national total.
Golden will deepen its cooperation with provincial and municipal government and tax bureaus, according to CDH Investment.
It claims to be the biggest amount of financing in the "Internet + Tax" industry.
China's State Taxation and Administration announced to promote using e-invoicing since December 1, 2015. Tencent founded Golden in response to the government's call on combining the Internet and Taxation.
Four billion e-invoicing bills were issued in 2018 and it is expected to reach 54.5 billion in 2022.
Han Ying, Deputy general manager of China Investment China Finance Fund, said that Golden can benefit from the government's reform of cutting taxes and fees by its e-invoicing service. "we believe that we can help make business competition fairer," said Han.
The company has so far completed five rounds of financing. It closed RMB1 billion (US$141 million) in a series A funding round from CDH Investment, IDG Capital and Hillhouse Capital in 2018. It raised RMB200 million (US$28 million) in an angel round in 2017.