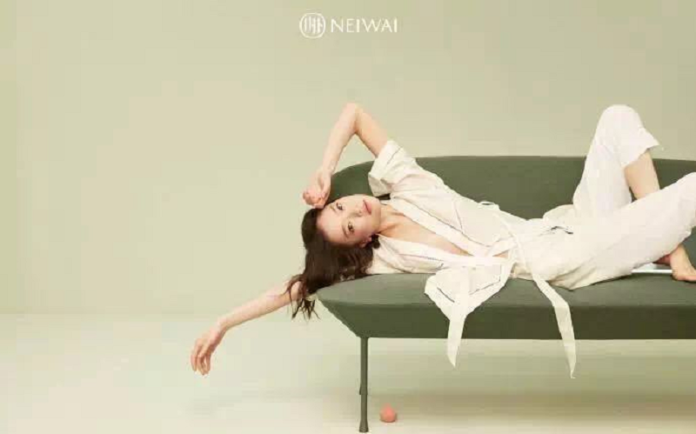 Chinese lifestyle brand NEIWAI has raised RMB150 million (US$21.23 million) in a series C round of financing led by the country's venture capital firm Qiming Venture Partners, according to a statement released on Monday.
NEIWAI was founded in 2012 to provide comfortable wireless bras with simple and natural design. With the concept of "making lingerie that frees the body and mind", the Shanghai-based company then grown into a lifestyle brand that focuses on body awareness and innerwear experience, including lingerie, loungewear, sportswear and other lifestyle products.
NEWIWAI opened its first physical experience space in 2016. It now has 60 stores as of now, covering the high-end core business districts of the first- and second- tier cities. The company plans to open 150 to 200 new stores next year, and open the first overseas store in San Francisco in the first half of next year.
Proceeds of this round will be used to increase investment in product research and development and expansion of domestic and international channels, as well as enhance the operational efficiency of online and offline new retail data.
The company previously raised a RMB60 million (US$8.5 million) series B+ round of financing from Huaqiang Capital in April 2018, after it raised RMB70 million (US$9.9 million) in a series B round led by Vertex Ventures, with participation from QF Capital, Huaqiang Capital, Zhen Fund and other investors in November 2017.
It also raised tens of millions of yuan in a series A round from QF Capital and Zhen Fund in November 2016, and a RMB10 million (US$1.4 million) angel round of financing from Zhen Fund in April 2015.