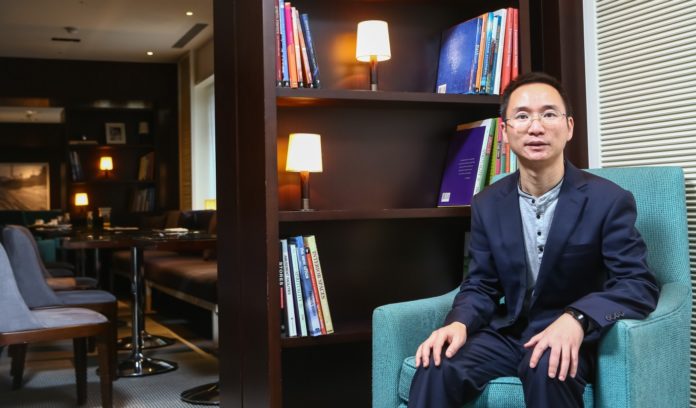 Bitmain technology, a Bitcoin mining equipment firm, announced on Tuesday that its co-founder Zhan Ketuan has been ousted from Bitmain.
Bitmain said in its email to all employees, "Bitcoin's co-founder, chairman of the board, legal representative and executive officer Wu Jihan has decided to dismiss all positions of Zhan Ketuan at Bitmain, effective immediately. We believe that the company will re-concentrate on the main business and become one of the top-developed tech companies under the leadership of Wu Jihan."
Wu and Zhan had conflicts about the concentration of the firm's business. Wu thought that the company should be devoted to the blockchain business while Zhan said that it should concentrate on the field of chip and AI, according to Chinese online publication InfoQ.
In early 2019, Wu and Zhan resigned as chief executive officer of Bitcoin because of "lack of management experience" and Wang Haichao thereby served as the chief executive officer, according to media reports. They two agreed not to take part in company operation. Later on, Wu left Bitmain and launched a new cryptocurrency financial service company called Matrixport in February. However, Zhan interfered with Bitmain's management again.
Wu was not satisfied with Zhan's management in Bitmain, so do some of the employees and customers, according to udn.com.
Wu said at the staff meeting on Tuesday, "I have to come back to save the company [Bitmain]."
Founded in 2013, Beijing-based Bitmain offers products for blockchain and AI applications, including chips, servers, and cloud solutions. According to Frost & Sullivan, Bitmain is among the world's top 10 and China's second largest fabless IC designer.
Bitmain filed for IPO in Hong Kong in September 2019. Zhan held 36% of the shares while Wu had a 20% stake, according to the prospectus as of September 2019.
Canaan creative, a Bitcoin mining equipment firm, unveiled its third attempts for IPO in the U.S. on Monday, which China Money Network has reported before.