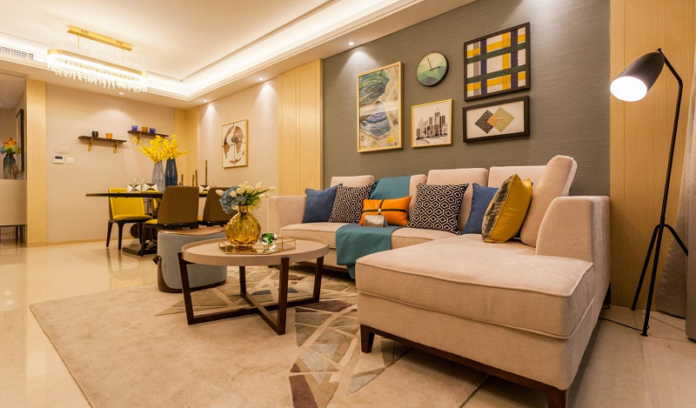 Q&K International Group Limited (Qingke), a Chinese long-term apartment rental firm backed by Morgan Stanley Private Equity Asia (MSPEA) venture capital firms including SAIF Partners and Morningside Venture Capital, has completed an initial public offering on the NASDAQ in New York, raising approximately US$45.9 million in total.
It is the first stock market listing by Chinese long-term apartment rental companies in the U.S. The company, under the ticker symbol "QK", offered 2.7 million American Depositary Shares (ADS) at a price of US$17 apiece, at the bottom of its previously indicated price range of US$17 to US$19 per share. Qingke's stock price closed at US$17.64 per share on its first trading day, up 3.76% over its IPO price.
Founded in 2012, Qingke operates QK365.com, a long-term apartment rental platform in China targeting young urban individuals. The company offers conveniently-located, ready-to-move-in, and affordable branded apartments as well as facilitates a variety of value-added services.
Qingke manages nearly 100,000 rental units in Beijing, Hangzhou, Nanjing, Wuhan, Suzhou and Shanghai, which is the most important market with more than 60,000 units. The average pre-tax monthly rent of the apartment is RMB1,149 (US$164) as end of June 2019.
The prospectus information shows that the revenue of Qingke in 2017 and 2018 is RMB 522 million (US$74 million) and RMB 889 million (US$127 million) respectively. Its revenue in the first three quarters of fiscal year 2019 has exceeded the whole year in 2018, reaching RMB898 million (US$128 million) with an increase of 51.4% over the same period last year.
Qingke said in the prospectus that the proceeds from the IPO will be used to expand the number of apartments, and invest in technology upgrades and infrastructure improvements.
The company raised over US$100 million through four rounds of fundraising from investors including MSPEA, Newsion Venture Capital, SAIF Partners and Morningside Venture Capital and Crescent Group. After the IPO, Crescent Group and its affiliates control 28.9% of Qingke's shares, becoming the first biggest institutional investor. Newsion Venture Capital, SAIF Partners and MSPEA hold 8.8%, 8.4% and 8.4% of shares respectively.
Last month, Ant Financial-backed O2O rental housing platform Danke Apartment filed an F-1 prospectus to the U.S. Securities and Exchange Commission (SEC) for an initial public offering (IPO) on the New York Stock Exchange.