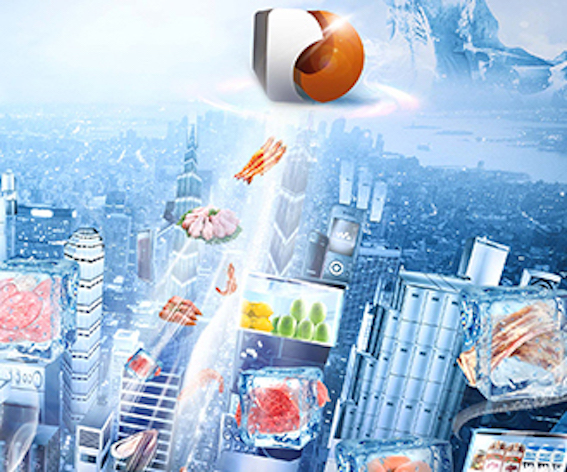 Dong Pinhui, an Internet-enabled frozen food platform, announces on Thursday that it has secured nearly RMB100 million (US$14 million) in a series A+ round of funding led by China Merchant Capital, a subsidiary of China Merchants Group.
Proceeds from the round will be used to market expansion and service optimization.
Founded in 2016 and under Chongqing Ge Yunwo Network Technology Co. Ltd., Dong Pinhui is a frozen food supply chain integration provider, focusing on offering procurement service to terminal merchants.
By digital upgrading and reconstructing the online and offline of the frozen food supply chain, it aims to operate the online and offline in coordination and build an ecosystem for the frozen food industry to improve the commodity circulation efficiency and its service.
Based on SaaS (software as a service), the company utilizes the operational system, supply chain finance and supply chain integration to attract partners around China to join the company.
Dong Pinhui's service has covered more than 100 cities, mainly in southwest China. The company is planning its market expansion around China and it has entered the central China and East China markets. It is also constructing the "national financial center" and "frozen food data center".
Cao Lei, director of 100ec.cn, a media focused on the research of e-commerce industry in China, said in an interview with China Business Network that some fresh produce e-commerce firms have closed down since 2016. Meanwhile, e-commerce giants such as Alibaba Group and JD.com have started investing in frozen food and fresh produce supply chains. Supply chain integration companies have a promising future, Cao said.
The company has so far completed five funding rounds. It raised RMB15 million (US$2 million) in a series A funding round led by manufacture and distribution of feed and meat products firm New Hope Liuhe Co. Ltd. in 2017. It closed tens of millions of RMB in a series Pre-A round in 2017. It completed an angel round and a seed round in 2017 and 2016, respectively.