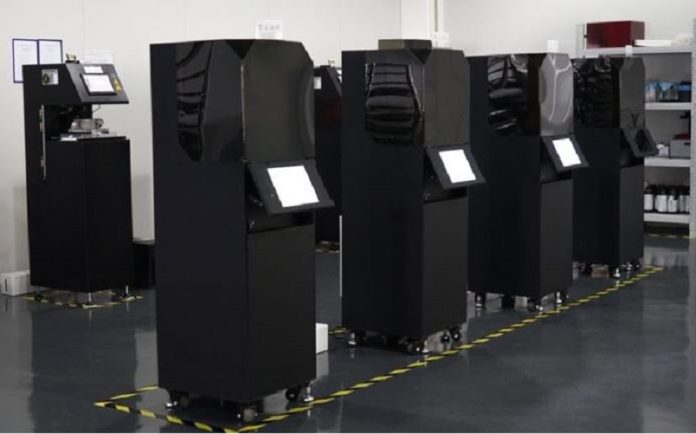 HeyGears Technology, a Chinese technically innovative company focused on 3D printing applications, has raised US$60 million in a series B1 round of financing from Group 42, an Abu Dhabi-based artificial intelligence (AI) and cloud computing company.
Founded in 2015 and based in Guangzhou, HeyGears Technology focuses on 3D printing equipment, technology solution and services, while Dent Lab focuses on 3D printing-supported dental surgery instruments and dental solutions.
In addition to free equipment rental services, the company has self-developed high-precision 3D printing solution called Ultracraft, and three types of 3D printers, including smart printer DLP3D A2, automatic printer for mass production Mass and desktop printer D2.
The two-year-old company has integrated its 3D technology to many industries, such as dental care, consumer electronics as well as cultural and creative products.
"We are optimistic about HeyGears' strong innovation and development capabilities, product implementation capabilities, and good market performance. HeyGears advances 3D printing technology and services to the application stage and is one of the few leading one-stop digital application providers," said Peng Xiao, CEO of Group 42.
The company previously raised RMB325 million (US$47 million) in a series A round of financing led by IDG Capital in November 2018.
The Group 42 is the undertaker of multiple national strategic technology projects in the UAE, focusing on artificial intelligence, big data and cloud computing. The company focuses on the use of technology to empower smart cities, oil and gas, aerospace, health, tourism, financial services, and public engineering.
(This article is translated from HeyGears. You can see the original article in Chinese here.)