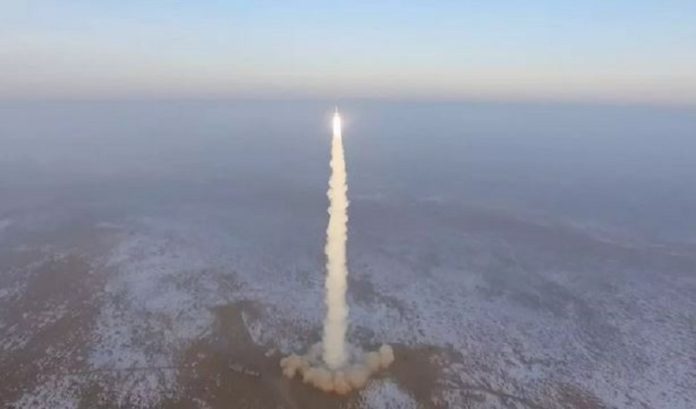 Chinese commercial rocket producer Space Transportation has raised nearly RMB100 million (US$14.29 million) in a series pre-A round of financing led by Chinese venture capital firm Volcanics Ventures.
Source Code Capital, Keli Venture Capital, Oriza Yuandian Venture Capital and Zhencheng Capital also participated in this round.
Space Transportation was founded in August 2018 to specialize in reducing the high launch costs in the commercial aerospace industry. The company said in the official website that it seeks to provide customers with "high-reliability, low-cost, and convenient space transportation services."
The company is developing a series of reusable rocket products named "Tianxing". Tianxing I, the first product from the batch, conducted a high-speed flight capability in this April. The product will be used in areas like high-speed engine tests, material tests, and guidance and control tests.
"Space Transportation formed a technical advantage in the use of carrier launch and reuse, combined with the domestic commercial aerospace market development rhythm. The company selected a pragmatic and reliable product iteration path, which can meet the market demand in different stages such as scientific experiments and commercial small satellite networking. We are quite optimistic about this," said Zhang Suyang, Managing Partner of Volcanics Ventures.
Proceeds of this round will be used for the development of the "Tianxing" series rockets, as well as the principle tests and technical verification for more advanced rockets.
The company previously raised tens of millions of yuan led by Chinese venture capital firm Source Code Capital in March 2019.
(This article is translated from Space Transportation. You can see the original article in Chinese here.)