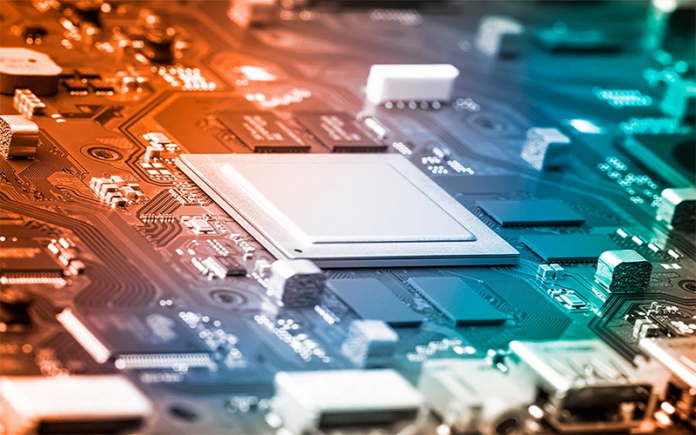 A Chinese enterprise software storage chip startup Kuhan Technology said it has successfully completed an angel round of financing. This round of financing was led by Xinyun Venture. The funding will focus on the development of PCIe Gen5 enterprise-class SSD memory master chip industrialization and high-performance distributed software definition storage control engine.
PCle Gen 5 is the latest generation of storage master standard protocol. Its read and write speed is twice that of the previous generation PCle Gen 4, and can achieve higher throughput and lower latency.
In recent years, new technologies such as artificial intelligence computing, 5G applications with low latency, and large-scale e-commerce high-frequency transaction computing have brought huge amounts of data and computation. Enterprise-class, super-computing high-performance storage technology plays a key role in this.
Therefore, enterprise-class SSD based on PCle Gen 5 becomes the product that each chip manufacturer competes for the development. Enterprise SSD not only needs high flux and low delay, but also needs high stability and reliability (99.9999%). It has a long cycle of R & D and testing, and there is no enterprise SSD product in the market.
Founded in late 2017, Kuhan technology is a storage technology company founded by a team of overseas experts with research and development centers in Suzhou and Silicon Valley. The company spent two years developing a software defined storage enterprise SSD master based on PCle Gen5, which is also the company's first major technology product. Another product is distributed software defined storage control engine, which is the company's storage system software infrastructure layer key technical products.
The Enterprise SSD master control technology based on PCle Gen 5 has completed the FPGA chip verification of the core functions. In addition to supporting the latest PCle Gen 5 technology and the updated low-delay NAND flash memory. It also supports flexible command and streamlined micro-architecture.
It can seamlessly support the software-defined storage functions required by enterprise customers, providing ultra-high performance, low power consumption, low TCO storage solutions for next-generation data centers, cloud service providers, and high-end enterprise customers.
The technical team is led by Dr. Yang Guohua, former vice president and CTO OF SK Hynix USA. There are about 30 full-time R & D personnel in China and the United States. Six members of the founding partner team are from the Silicon Valley storage industry.