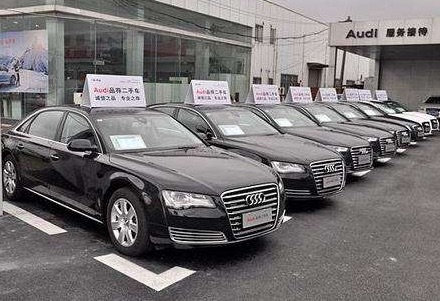 Renrenche, a Chinese used car trading platform backed by a slew of top-tier investors including Goldman Sachs, Tencent Holdings Ltd. and Didi Chuxing, is facing continued liquidity crisis as one of its related companies have been subjected to execution by a Beijing court.
In January 2020, Beijing Shanyi Shanmei Technology Co. , Ltd. added two new information about entities subjected to execution at the Beijing No. 3 Intermediate People's Court. The cumulative execution amount exceeded RMB22.48 million, according to court documents.
Founded in September 2014 with a registered capital of US$500 million, the legal representative of Beijing Shanyi Shanmei is Li Hui. Renrenche's CEO Li Jian is the company's executive director. Last August, Renrenche co-founder Wang Qingxiang stepped down as the company's legal representative and senior executive. Beijing Shanyi Shanmei is one of Renrenche's related entities, and its legal troubles are the latest signs of the challenges facing Renrenche.
Goldman Sachs led a US$300 million financing round in Renrenche in 2018, with existing investors Tencent Holdings Ltd. and Didi Chuxing participating. In September 2017, Didi Chuxing made a US$200 million strategic investment in the Beijing-based company. In 2016, Renrenche raised a US$150 million series D round from more than eight investors including Tencent, Prometheus Capital, China Minsheng Investment, Shunwei Capital and Ceyuan Ventures. Before that, RenRenChe completed a US$85 million series C financing led by Tencent in 2015, as well as a US$20 million series B round from Ceyuan Ventures, Shunwei Capital, Redpoint Ventures, and a US$5 million series A round from Redpoint in 2014.
Renrenche is one of several online used car trading platforms in China that have raised hundreds of millions of U.S. dollars to compete in a crowded market. Renrenche reportedly experienced several cash crunches in 2018 and began laying off employees after the company focused on expensive expansions, ride-hailing businesses, and guaranteed sales to car sellers.
In February last year, China Business News reported that Renrenche's layoffs began in the second half of 2018, and nearly 100 service cities across the country were shut down to more than 30.
In June 2019, Renren CEO Li Jian issued an internal letter saying that the company's structure, departments, teams will begin a comprehensive reorganization and downsizing.