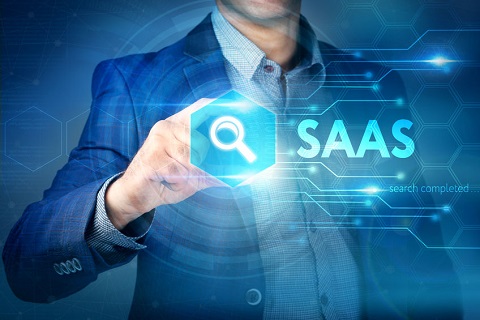 Chinese tax and accounting SaaS startup Rongyisuan recently announced the completion of series A financing led by Sequoia Capital China Fund and Series A+ financing led by GGV Capital. The two round together secured a total amount of nearly RMB200 million yuan.
Renaissance Capital is the sole financial adviser. This round of financing will be used for continuous product iterations, improve the professional degree of financial and tax services, accelerate the expansion of offline service providers, and deepen cooperation with online traffic platforms.
During the year since its establishment, Rongyisan has completed three rounds of financing. Previously, Rongyisuan received ten million RMB Angel Round of financing in December 2018, led by listed company Zenyatta (600571.SH) and Daosheng capital, Yi Sheng Investment.
By the end of 2018, the number of small and medium-sized enterprises in China had exceeded 39 million, and the number of micro-enterprises, i.e. individual commercial households and rural cooperatives, had exceeded 70 million, accounting for 99.6 percent of the total market.
With the continuous penetration of the Internet and the deepening of domestic fiscal reform, small and medium-sized enterprises (SMEs) demand for business services such as accounting and tax compliance has also increased.
The current Chinese finance and taxation industry is very fragmented, especially for the small and medium-sized enterprises space. Small and medium-sized enterprises in general do not to hire relevant professions and often outsource the work to the local bookkeeping company. Therefore, the bookkeeping industry is geographically dispersed, and industry consolidation level is low.
Rongyisuan's products integrate off-line enterprise service providers through the self-developed fiscal and tax tools and the information system to provide full life-cycle services for enterprises on the Internet platform, such as tax returns, bookkeeping, and accounting.
"The huge and fragmented fiscal and tax markets hold huge opportunities for innovation," said Zhou Kui, a partner at Sequoia Capital China. "With rich experience and keen insight of industry, the founding team of Rongyisuan responds to the trend of standardization of finance and taxation and the market demand of compliance by upgrading platform enabling, process online and standardized service system.
"We are optimistic about Rongyi's position as a sustainable enabling enterprise for platforms, tax service providers and small and medium-sized enterprises. We will actively support them in building a new ecosystem of business services and creating new value in the fiscal and tax sectors."