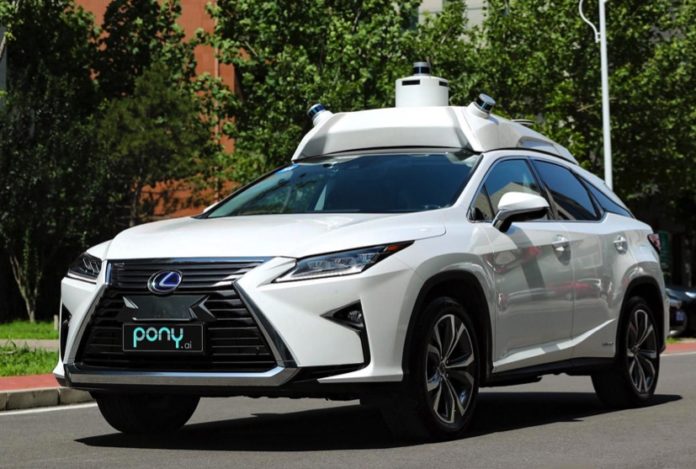 Chinese self-driving vehicle startup Pony.ai has raised US$400 million in a new funding round from Toyota Motor Corporation. The financing values Pony.ai at over US$3 billion and is one of the biggest investments secured by Chinese artificial intelligence companies during the past year as big-ticket funding deals dried up.
This is an extension of the business relationship established between Toyota and Pony.ai since 2019. On that basis, the two companies will further accelerate the development and commercialization of autonomous driving, aimed at creating products and services that benefit everyone, the startup said in an announcement.
At the same time, Pony.ai also announced that its series B financing would total US$462 million, valuing it at just over US$3 billion. Including previous funding, it has raised nearly US$800 million in total. It makes Guangzhou-based Pony.ai one of the highest-valued self-driving companies in the world.
The funding will provide Pony.ai much needed capital to continue its research and development of self-driving technology. Securing financing became more difficult since 2019 as high valuations and product feasibility deterred increasingly conservative investors. The investment coming from a strategic partner Toyota also shows that more financial investors are staying on the sidelines on these large venture deals.
In August 2019, Pony.ai and Toyota announced the joint open road pilot project in China to use Toyota's Lexus Brand SUVs and a combination of Pony.ao's autopilot software system and hardware solution. It is reported that under this year's strategic investment framework, the two sides will expand the scope of cooperation. In addition to jointly developing self-driving technology, the two sides will also explore more possibilities in the field of travel by providing self-driving services most likely in the form of robotaxi fleet.
In December 2018, Pony.ai launched the PonyPilot Robotaxi project and became the first company to provide robotaxi service in the Chinese market. In November 2019, it launched in California a public robotaxi service, laying the groundwork for a global autonomous driving service.
Pony.ai last raised $102 million in July 2018, after securing US$112 million in series A round seven months earlier. Its earlier investors included China's ClearVue Partners, Eight Roads Capital, Green Pine Capital Partners, China Merchants Capital, Redpoint Ventures China, Sequoia Capital China, Morningside Ventures, DCM Ventures, Hongtai Capital, and others.