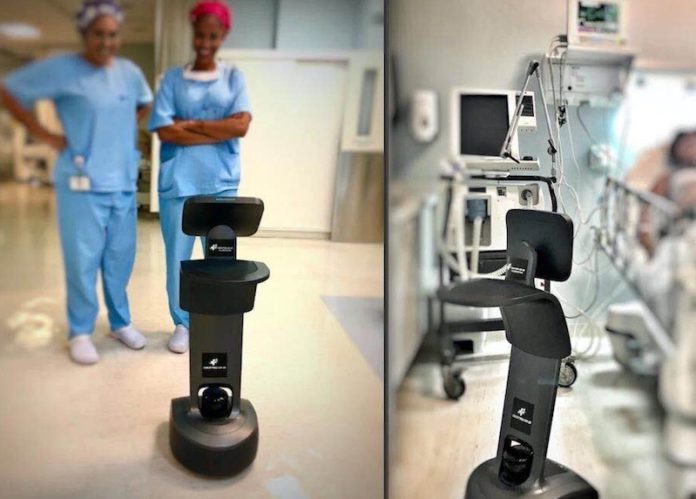 Israeli service robot "temi" recently announced the completion of a new round of financing of nearly US$20 million. This round of investment is led by Joy Capital. Existing investor Fenghe Capital continue to make additional investments.
Temi robotics' research and development headquarters is located in Israel, and a production base is established in Shenzhen. Temi is a multi-purpose intelligent service robot that brings together a number of artificial intelligence and human-computer interaction technologies. Its core technology is the ROBOX navigation system, which uses an independently designed 360-degree lidar and SLAM algorithm to achieve centimeter-level map construction and Spatial positioning, to achieve multiple functions such as automatic navigation, automatic obstacle avoidance, intelligent route planning, and automatic return charging.
The company's CEO and co-founder Gal Goren said that the company hopes to bring more cost-effective and easy-to-use intelligent robots to the convenience of more users. This financing will help expand global business and partnerships and promote robotics And rapid growth in software service sales.
Temi Robot also provides partners with rich SDK interfaces, assisting engineers to increase development sales, easier access to customized functions, allowing enterprises to focus on business-level data applications, and achieve fast landing of functions.
At present, Temi has been put into large use in the fields of home, office, retail, hotel, hospital, government hall, catering and education in the Asian and North American markets. It can perform route navigation, autonomous mobility, smart home product control, remote video calls, audio Video playback and other functions. In terms of price, its official website shows that the standard price of the personal robot is below 20,000.
In Hong Kong, South Korea, and mainland China, thousands of Temi robots have been deployed in nursing homes and hospitals to provide video communication services for patients, family members and doctors, while also performing remote temperature measurement and assisting in the delivery of medical and health supplies. In the new crown pneumonia epidemic, medical support was also provided for work staff.
The service robot market is developing rapidly. Since 2013, the global service robot market has grown at an average annual rate of 23.5%, and is expected to grow rapidly to US$15.69 billion in 2020.
The "China Robot Industry Development Report (2019)" once pointed out that with the acceleration of the population aging trend and the continued strong demand for medical and education, there is huge market potential and development space for service robots in China.
The size of China's service robot market is expected to reach US$2.2 billion in 2019, an increase of about 33.1% year-on-year, which is higher than the growth rate of the global service robot market.
Liu Erhai, Founding and Managing Partner of Joy Capital, said: "Temi is a practical robot with high cost performance, which is comparable to the price of a high-end mobile phone. I believe that Temi will become a new member of the family and a new assistant in the office. The Temi team has accumulated in this field for a long time, with leading technology and rich business experience."