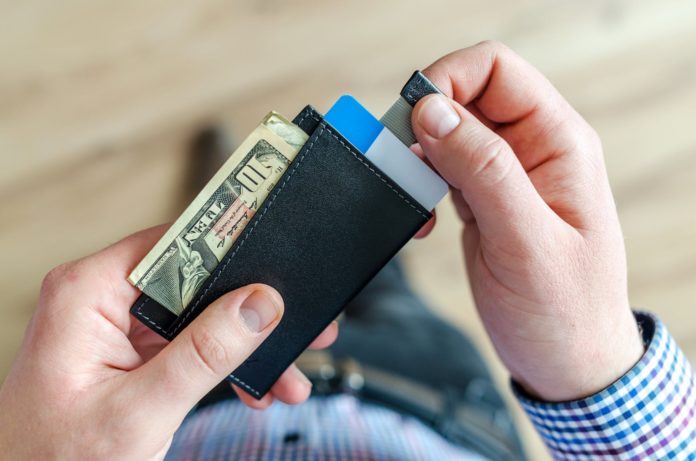 Fenbeitong, a Chinese business expenses management start-up, announced the completion of a US$36 million Series B+ round of financing, led by Eight Roads, Ribbit Capital and Glade Brook Capital. BitRock Capital and existing shareholders IDG Capital, CreditEase Industry Fund, and China Growth Capital participated in the new round.
In last July, the Beijing-based Fenbeitong raised US$12.36 million in a series B round led by Bojiang Capital. After this round of financing, the total amount of financing raised by Fenbeitong exceeded RMB 400 million(US$57.7 million).
At the moment when cash flow is highly valued, broadening sources of income and reducing expenditure have become an important requirement for enterprises. Established in 2016, Fenbeitong touts itself as "a corporate wallet" providing enterprises with one-stop expenditure management solutions.
After the last round of financing, Fenbeitong has improved greatly in terms of products and business: 1)the addition of a virtual card payment function, which greatly improves the product functions. 2)Engaging in pre-control and ex-post management extends the entire process of consumption control scenarios. 3)Established two sub-brands involving business travel and enterprise services.
As for the future development plan, Fenbeitong's CEO Lan Xi said that the firm will continue to optimize the product and invest more manpower in research and development. In addition, the platform will also focus on improving key indicators such as the number of payment scenarios and the payment times, and establish a channel system to maintain a high growth rate. In terms of ecological construction, Fenbeitong will also cooperate with different enterprise service platforms, improve the ex-post cost control, and embed it in more enterprise service scenarios.
In terms of team, Lan Xi, the founder of Fenbeitong, has 12 years of experience in corporate management and capital market. He has previously served as IDG Capital's executive director and leader of its financial team. Now the company has about 260 employees among which 10% are the R&D staff.
Ray Chua, a partner at Ribbit Capital, said: "Chinese mobile payment has long surpassed developed countries such as Europe and the United States, and the corporate financial services sector is still in the ascendant. As Ribbit Capital's first investment project in China, Fenbeitong's disruptive solution – "Payment + Scenario + Control" is highly extensible, which can not only reduce costs and increase efficiency for the enterprise, but also help its partners to improve services and expand sales channels, with the potential to precipitate massive data resources. "
Cai Yuanxun, a partner at Eight Roads, said: "Fenbeitong is rapidly evolving and iterating every year, and its products and services have achieved very significant upgrades. Product strength is the most solid business foundation, and it has also rapidly increased its business in recent quarters. Our team is very honored to participate in this round of investment and will also contribute our long-term, resilient, and progressive support to the company in the future. "
Paul Hudson, founding partner of Glade Brook Capital, said: "We believe that China's corporate payment market is about to usher in an opportunity for change. As Glade Brook's first investment in the fintech industry, we are honored to be an investor in Fenbeitong, helping the team To bring superior corporate consumer experience to more companies in China. "
Li Xiaojun, a partner at IDG Capital, said: "Compared to the extreme experience of domestic personal payments, corporate payment and expenditure management experience is poor, and the pain points are obvious. Fenbeitong's innovative model – 'enterprise payment + expense control' provides an effective solution for corporate expenditure management. With the improvement of domestic consumption scene infrastructure, the popularity of SaaS and e-invoices, as well as the implementation of the third phase of Golden Tax Project, the business expenses management and payment industry has entered the fast track of development. IDG Capital looks forward to and believes that Fenbeitong can rely on innovative business models, industrial insights and execution capabilities to quickly grow into industry leaders. "