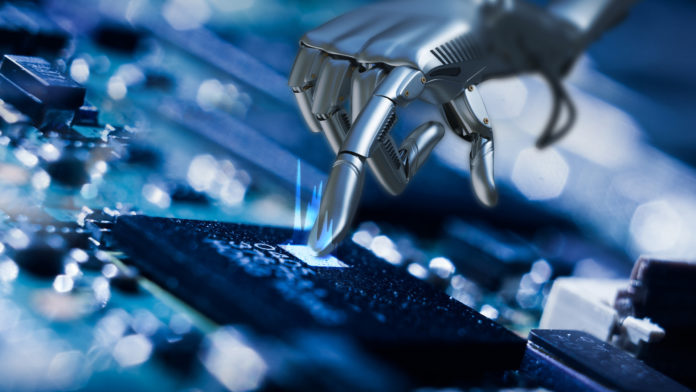 Chinese robotic process automation(RPA) software and solution provider Encoo Tech announced the completion of a US$30 million Series B financing, led by existing investor Sequoia Capital China. GSR Ventures, FutureCap and the new investor Shenzhen Capital Group also participated in this round.
At the same time, Encoo also announced that Hu Shichao, the former chief development director at Microsoft's commercial artificial intelligence unit and former global development director at UiPath, officially joined Encoo Tech as the Chief Product Officer.
Up to now, Encoo Tech has received three rounds of financing in the past year. The last round of Encoo Tech was completed in August 2019, raising tens of millions of yuan in series A+ round of financing led by Sequoia Capital China. In June 2019, it acquired ten million dollars from GSR Ventures and FutureCap. After this round of financing, the firm's next step will continue to enhance product development and market expansion. "We plan to invest tens of millions of RMB in the next year to build a RPA ecological community, making RPA simpler, smarter, and available to everyone," said Encoo's CEO Liu Chungang.
RPA stands for Robotic Process Automation. Simple to understand, RPA is a set of intelligent software, which can simulate manual operations on various software interfaces (click, copy, enter, etc.) according to pre-edited rules, and complete a large number of "fixed rules and high repeatability", so as to liberate manpower, improve efficiency and reduce errors.
Until now, the intelligent RPA platform independently developed by Encoo has helped hundreds of enterprises in finance, energy, telecommunication and logistics to realize process automation. In 2019, the annual revenue of Encoo Tech increased by more than 200% year-on-year, and the recovery rate was more than 70%.
"Encoo Tech is a Chinese team that we believe has comprehensive capabilities such as strong technology, products and an international perspective", said Zheng Qingsheng, a partner at Sequoia Capital China. "In addition to China's domestic market, the firm is also developing rapidly in overseas markets such as Japan. Broad market prospects, leading team strength, innovative enterprise-class products, and stable and high-speed customer growth are important reasons why Sequoia chooses to continue to invest more. "
"The data that modern enterprise front-ends need to process has become more and more diverse. RPA can be quickly applied as a virtual workforce," according to Allen Zhu, a managing director & partner at GSR Ventures. "Encoo Tech's open channels + user ecosystem will achieve rapid expansion in the market. Its rapid development should also prove the market's high recognition of their technology, products and services and greater development space in the future. They can be expected in the future. "