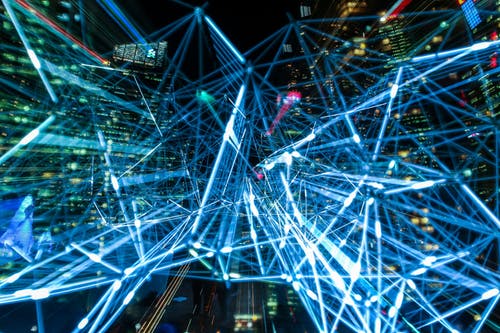 Chinese intelligent big data analysis solution provider EOITEK has raised about US$10 million in series B + round of financing led by GGV Capital. This round of financing will continue to be used to increase investment in product research and development, especially the development of core algorithms; at the same time, it will further expand sales channels and market promotion.
This is the second round of financing of EOITEK in half a year. In July 2019, EOITEK completed a RMB100 million series B round led by ST Telemedia, participated by Volcanics Venture, Vision Plus Capital and Chenhui Venture Partners.
AIOps is a relatively new direction in the field of intelligent operation and maintenance. As enterprises undergo digital transformation, their intelligent operation and maintenance requirements are also continuously complicated. AIOps has been developed from traditional IT operations management (ITOM). According to Gartner, global AIOps expenditures in 2015 exceeded US$1.7 billion. It is estimated that In 2020, approximately 50% of enterprises will actively use the AIOps platform to provide insights into business execution and IT operations, compared with less than 10% today.
Yang Chen, founder and CEO of EOITEK, said that in 2016 when EOITEK was established, the AIOps field was still in its infancy, and it was difficult to do corresponding research and production. The first difficulty is to commercialize the corresponding AIOps technology, which includes sorting out the relationship with traditional operation and maintenance (traditional data collection and data combing are important foundations of an AIOps platform). On top of this, platform capabilities are another key point, such as data cleaning and processing, and AI technology application. At the same time, the team needs to be familiar with the pain points and customer scenarios before finally reaching the stage of productization.
Therefore, after its establishment in 2016, EOITEK completed the initial production research in four years, and formed a solution that can be commercialized. The main product of EOITEK is the "Sherlock AIOps Intelligent Big Data Intelligent Analysis Platform", which integrates existing diversified monitoring tools to monitor multi-dimensional data such as alarm events, performance indicators, logs and capacity, then to achieve goals such as accurate alarms, anomaly detection, root cause location, and capacity analysis.
At present, EOITEK's main customers include large and medium-sized enterprises in the finance, energy, transportation and manufacturing industries. Yang Chen said that the financial customer's revenue share has fallen from nearly 80% in the past to nearly half of the current, and the industry distribution is becoming more and more dispersed. Among them, the proportion of operators, energy manufacturing and other industries has increased rapidly. Transportation, games, cloud service providers and other industries are also expanding their development. The largest order price exceeds RMB5 million. By the end of 2019, the subscription renewal rate reached 100%, and the single-customer charge maintained an annual growth rate of about 30%.
In terms of team, EOITEK currently has a team of about 100 employees, and the production and research team accounts for nearly 80%. Founder and CEO Yang Chen was the general manager of BMC South China, an international leader in ITOM, and previously worked for HP, Mercury, CA and other companies. Ge Xiaobo, co-founder and CTO, was the CTO of Wicresoft and has over 18 years of IT experience.