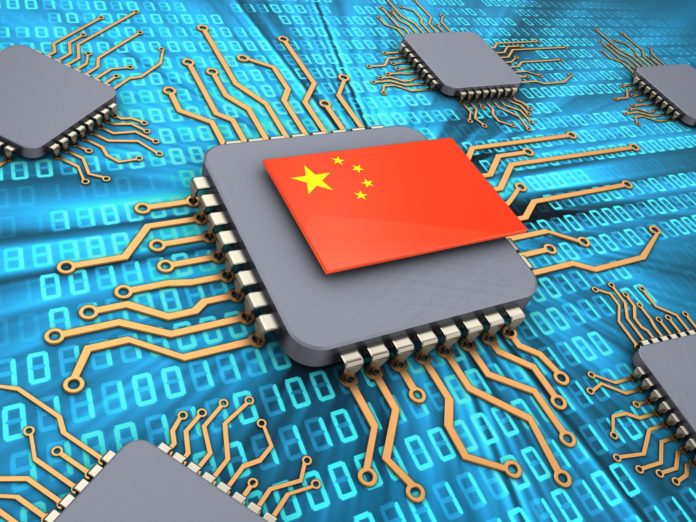 Chinese AI chip maker Intellifusion announced today that it has completed a pre-IPO round of financing of nearly RMB1 billion(US$141 million), led by Utrust VC, Forebright Capital and existing investor Walden International.
Other participating investors include CCB International, BOCOM International, BOC & Trust Private Equity Fund, Topping Capital, Tsinghua Holdings Capital, HCSD Capital, Sino-US Venture Capital and Sirius Capital.
The latest round of financing will be used for the continued research and development of AI algorithms, chips and big data, scenario exploration and market promotion.
Established in Shenzhen in 2014, Intellifusion focuses on the field of visual intelligence. At present, it has developed into a "full-stack" AI technology platform company that combines AI algorithms, AI chips and big data platforms. The firm provides AI products and solutions for public safety, social governance, new business, AioT and other fields, which have been applied in more than 100 cities and regions such as Shenzhen, Beijing, Shanghai, Hangzhou, Qingdao, Chengdu, Dongguan and Southeast Asia.
In terms of technology, Intellifusion has built three AI technology platforms based on the core technology: the "Arctern" algorithm platform, "Moss" chip platform and "Matrix" big data platform. At present, Intellifusion owns more than 1,200 independent intellectual property rights and over 800 Chinese technology patents (including in applications), of which over 80% are invention patents.
Among them, the algorithms in the algorithm platform Arctern cover 10 major categories and 86 small categories, including algorithms for face recognition, gesture recognition, human structure, and vehicle detection. In April 2019, Intellifusion also parterned with National Supercomputing Center in Shenzhen to release AI OS. The system can provide one-stop algorithm development without threshold, which can reduce the algorithm customization cost to less than RMB10,000, and reduce the R&D iteration cycle to one month.
The chip platform Moss launched the second-generation artificial intelligence chip "DeepEye1000″ with independent intellectual property rights in 2018. This is a heterogeneous multi-core visual analysis SoC chip with a custom instruction set neural network processor embedded. According to its official website data, compared to general-purpose GPUs, the unit performance of DeepEye1000 is increased by 20 times, the unit energy efficiency is increased by 100 times, and the system delay is reduced by 200 times. It can be applied in intelligent security, new business, intelligent transportation, intelligent manufacturing, intelligent storage, intelligent home, robot, intelligent supercomputing and other industries.
Focusing on AI chips, Intellifusion has also developed related chip modules used in smart terminal hardware and edge computing, while improving the company's end-to-cloud development service capabilities, providing chip toolchains and toolchain SDKs.
The big data platform Matrix has realized machine-agnostic learning without manual labeling, which supports city-level data access, processing, analysis and mining. Through massive multi-modal data fusion, deep data modeling and model optimization can be provided to users for optimal decision-making scheme. In addition, Matrix can be used to build AI-powered digital twin cities to provide decision support for city management. At present, Matrix has been used in the fields of security, new business, government enterprises and other fields.
Based on core products, Intellifusion can also provide complete solutions. For example, in the field of public safety, Intellifusion assisted the government to build a "dynamic portrait deployment and control platform" for million-level portrait deployment, and has assisted the police in recovering more than 300 lost people.
During the novel coronavirus epidemic, Intellifusion also launched an AI epidemic prevention and control program, which mainly uses AI technology capabilities such as face recognition, AI temperature measurement, historical trajectory analysis, and relationship map analysis to assist relevant departments on the premise of protecting the privacy of patients and the public.
At present, Intellifusion's AI epidemic prevention and control system solution, face recognition temperature measurement panel machine and other products have been applied in many cities for government, public security, hospitals, communities, parks, hotels, transportation hubs, aindustrial zones, and has assisted the police in cracking multiple cases of misstatement and concealment.