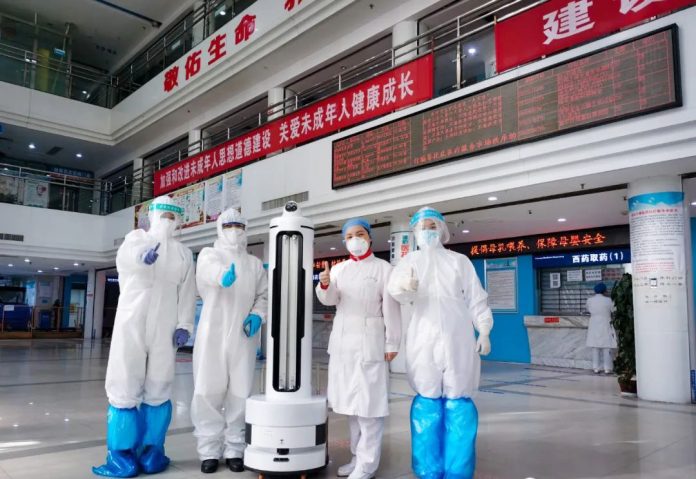 Zhen Fund has led a pre-A round of financing worth tens of millions of RMB in Chinese mobile robot startup Youibot Robotics.
Existing investors HAX and C&I Capital also participated in the round.
Founded in 2017, Youibot Robotics is an innovative high-tech company focusing on the research, development and manufacturing of autonomous robots. At the beginning of its establishment, it was mainly engaged in development of inspection robots, which are applied to inspection and maintenance scenarios of metal detection in bus tires. Currently, the firm has launched commercial service robots.
The Shenzhen-based firm found that the traditional energy industry with high risk and high precision requirements is a potential market. The vigorous development of Chinese energy infrastructure has achieved certain results, but how to improve work efficiency and how to reduce the accident rate have always plagued the traditional energy industry. Youibot is working hard in this field. Its self-developed laser trackless natural navigation technology and robotic arm can better adapt to the needs of the industry, which has also promoted its early cooperation with large power plants and other energy companies.
AGV chassis + robotic arm technology, autonomous mobile robot algorithms, single and multi-device scheduling systems, scenario understanding and information fusion algorithms are the core competitiveness of Youibot.
"The particularity of the power plant for robot technology is that the area of a power plant is very large, and the robot needs to constantly adjust the camera positions, combined with the mechanical arm, which is what we are good at. And the environment of a power plant is more complicated, the requirement for stability of a robot is also very high, and the later information system and software are exactly what we can provide", according to Cody Zhang, CEO of Youibot.
Youibot claims that this year's goal will still focus on the energy industry and manufacturing industry, but will try to expand new business areas at the end of the year. Disinfection robots will be an attempt by Youibot in business services.
During the coronavirus epidemic, Youibot took only 14 days to complete the entire process from the design of ARIS-K2 virus killing robot to the application in the Third People's Hospital of Hubei Province. In the daytime, infrared sensors are used to monitor the body temperature of people, and ultraviolet disinfection is used to kill coronaviruses at night. The timely and efficient assistance has caused a lot of attention from the media.