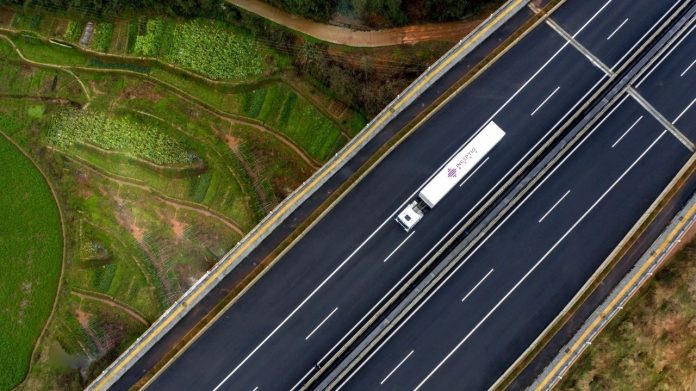 Inceptio Technology, a Chinese autonomous driving truck start-up, has raised US$100 million financing with undisclosed investors, according to a company announcement.
At the same time, the A-sample validation was conducted together with Dongfeng Commercial Vehicle Co., Ltd. It is a key milestone of productization in China autonomous driving industry and marks a solid step taken by Inceptio in volume production of L3 autonomous trucks in accordance with its set timeline.
Co-founded by China's leading IoT company G7, Global Logistic Properties Ltd(GLP), and NIO Capital in April 2018, Inceptio Technology is dedicated to build a nation-wide freight network using autonomous driving trucks. It develops proprietary autonomous technology for trucks and provides a more secure, efficient and economical Transportation-As-A-Service (TaaS) to logistic customers.
The Shanghai-base firm has partnered with domestic OEMs in volume production of autonomous trucks. Its L3 autonomous heavy-duty trucks are planned to be rolled off from the OEM production line by the end of 2021.
To date, more than 100 logistics and freight companies had already signed up for Inceptio's Smart Truck Asset Service.
Founder and CEO of G7 Networks Limited, Mr. Sherman Zhai said: "The autonomous trucking network built upon big data and artificial intelligence will become a pay-as-you-go infrastructure service in the logistics industry. G7 is willing to share its deep understanding of the logistics industry and customer needs with Inceptio. Leveraging on G7's well established Big Data Analytics and network of service, we join hand in hand to usher in the new era of 'Mobility as a Service'."
Mr. Ming Mei, Co-founder and CEO of GLP, said: " Inceptio has gathered top talents across the fields of autonomous driving, vehicle engineering and logistics operations. They are among the most capable teams for realizing autonomous driving in logistics. Together with Inceptio, GLP will leverage its asset management strengths to build an exceptional intelligent Asset as a Service platform."
Mr. Jielong Zhang, Chief Financial Officer of Inceptio said: "The world is experiencing changes brought on by disruptive technology in the scale never seen before, whilst the world is also facing challenges in multiple fronts. Despite unprecedented difficulties due to COVID-19 pandemic, we are proud that Inceptio team, our investors and our industry partners across locations in Shanghai, Wuhan and Silicon Valley were able to close capital raising and deliver product milestone on schedule. We look forward to working with more partners, together We Make Logistics Graceful!"