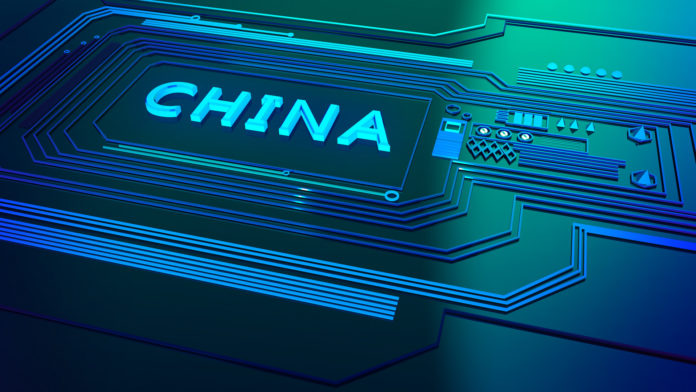 Chinese artificial intelligence (AI) chip maker Enflame announced today that it has completed a RMB700 million(US$98.65 million) series B round of financing led by Summitview Capital, a venture capital fund that focuses on semiconductor investments in China.
Tencent Holdings, SHIVC, Redpoint China Ventures, Oceanpine Capital, Delta Capital and Wanwu Capital participated in the new round.
Proceeds of this round will be used for mass production, market expansion, technical support, and continued investment in the development of second-generation cloud training and inferred products.
Enflame was established in March 2018 to provide customers with cloud-based AI training and inferred software and hardware solutions. The Shanghai-based company specializes in developing chips based on a self-developed architecture design to achieve high computational power and efficiency with low cost for deployment in major machine learning frameworks.
According to public information, Enflame took 18 months from the project approval to independent research and development. In December of last year, it launched a deep learning accelerator solution – CloudBlazer T10. Based on the self-developed reconfigurable computing architecture DTU, the single precision computing power of CloudBlazer T10 can reach 20TFLOPS, and it supports the BF16 data format; using self-developed ESL high-speed interconnection technology, 200GB bandwidth, which can meet large-scale AI training demand of E-class data centers; support the mainstream deep learning framework, provide a complete tool chain for compilation, debugging and optimization, and provide developers with SDKs, operator libraries, custom operator interfaces and fine-grained open customization capabilities. It is reported that Enflame is carrying out in-depth business cooperation with Tencent.
Enflame previously received RMB300 million in a series A round financing led by Redpoint China Ventures in last June, and completed a RMB340 million Pre-A round financing led by Tencent in June 2018.
Wu Ping, founding partner of Summitview Capital, said: "The three major elements of artificial intelligence are algorithms, computing power and data. As a big and powerful country in artificial intelligence, China has never fallen behind in terms of algorithms and data. But in terms of computing power, the high-performance cloud training chip has not broken through for a long time. Enflame's ability to break this situation is of far-reaching significance for the healthy development of the artificial intelligence industry."
AI chip has been a popular direction in the field of artificial intelligence in recent years. The profitability of chips can only be achieved by scale, and it is key to find application scenarios with large volumes and rapid growth. AI training chips are mainly deployed in data centers. Intelligent data centers are an important AI computing power infrastructure and a future development trend with huge market potential.
According to IDC data, the size of China's smart server market in 2018 was US$1.305 billion, an increase of 131% year-on-year, and will reach US$4.326 billion by 2023. The compound growth rate will reach 27.08%. Based on the calculation that AI chips account for 30% -35% of the cost of AI servers, the future demand for AI chips in the Chinese server market is expected to exceed RMB10 billion.