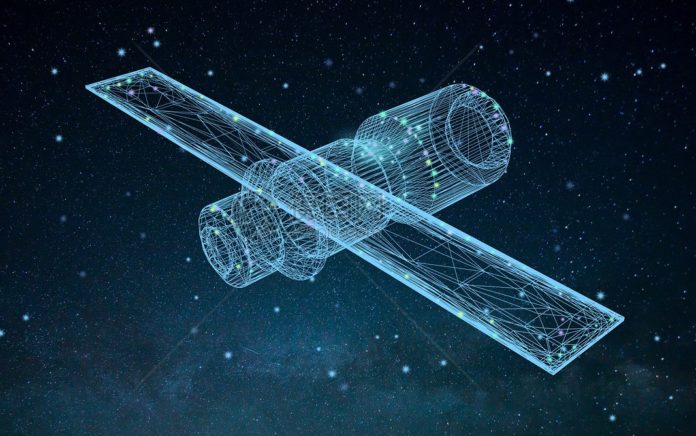 Commsat, a Chinese commercial satellite company, has raised RMB270 million (US$38.05 million) in series B round of financing, led by Beijing Wealth Capital and an industry investment fund of AVIC Capital.
Proceeds of the new round will be used to build Internet satellite platforms and automation production lines in Tangshan and Yibin city respectively, while strengthen the research and development capabilities of broadband communication systems and accelerate the production of terminal products.
It's the industry's first major financing activity since the satellite internet was included in the scope of "new infrastructure".
A month ago, the National Development and Reform Commission clarified the scope of "new infrastructure", satellite Internet was included for the first time, and it was listed as a communication network infrastructure together with 5G, Internet of Things, and Industrial Internet. Studies have shown that even in the 5G era, more than 80% of the land and more than 95% of the ocean area cannot access the mobile network. To truly realize the interconnection of all things, the satellite Internet covering the world is indispensable.
According to Xie Tao, founder and CEO of Commsat, Chinese satellite industry is expected to usher in explosive growth in the next 3 to 5 years due to the "new infrastructure" policy. Mass production of communication satellites over 100 kilograms will become a rigid demand. The ground terminal and application market is poised to take off.
"Based on the long-term industrial layout and technical reserves, we anticipate this trend in advance and clarify our positioning, seizing the key opportunities." Xie Tao said, " Commsat's main goal in 2020 is firstly to develop Internet satellites according to national needs and secondly to build a platform and load intelligent manufacturing lines based on it. "
Founded in 2015, Beijing-based Commsat is a Chinese low-track satellite constellation operator, which mainly focuses on micro IoT-based satellite innovation and applications, and communication system research and development. Since pre-researching the 100kg satellite "Ladybug No. 1″ in 2017, the company has launched the research and development of communication systems and ground terminals, and established satellite Internet application cooperations with multiple leading industrial institutions. In 2018, Commsat launched a total of eight satellites and all successfully operated. It was the first to realize the independent development and on-orbit verification of a private company's 100-kilo satellite.
Commsat claimed that the pulsed satellite intelligent manufacturing production line, that is about to land in Tangshan City, drawing on the production concepts of aircraft and automobile industries, can achieve cost reduction and efficiency gains through reengineering the production process. The first-phase production line is expected to be completed by the end of 2020, when it will have an annual production capacity of about 100 satellites, and can quickly deliver 50-500kg satellites for government and corporate customers.
The start-up obtained tens of millions of angel round from Xi'an-based science and technology incubator Casstar in August 2016. In February 2018, the company secured over RMB100 million (US$14.40 million) in series A round led by Skychee Ventures and Junzi Capital, with the participation of Casstar and Qixi Capital. At the end of November 2018, the company completed a RMB100 million (US$14.40 million) series A+ round of financing, led by Skychee Ventures, with participation from funds under China COSCO Corporation Limited and China Three Gorges Corporation.