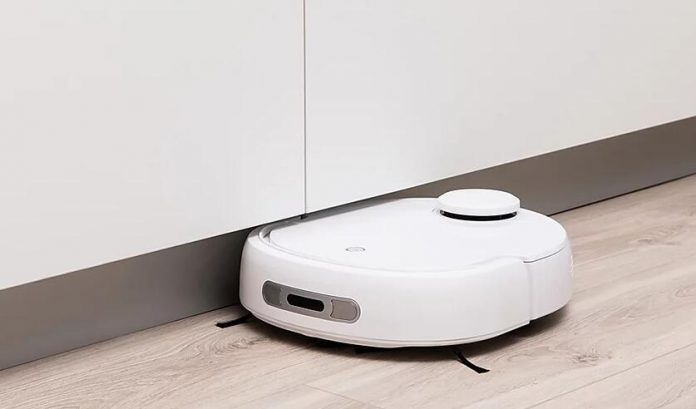 After completing a series B round in April, Chinese intelligent cleaning robot developer Narwal recently announced the completion of a series C funding round led by Sequoia Capital China, with participation from Source Code Capital, Hillhouse Capital, and ByteDance.
Founded in 2016, Narwal is committed to developing home service robots with original technologies.
Sweeping robots are currently the most popular category among various household robots. In recent years, the sales of floor sweeping robots with a mopping function has continued to rise. However, current sweeping or mopping robots still need manual cleaning of the rags, and there are still many inconveniences for users.
Through innovation, the Dongguan-based company has developed Narwal J1, a hands-free self-cleaning robot cleaner. It was crowdfunded on Kickstarter in 2019, and received support from over 1800 backers worldwide, raising US$1.14 million. The product has entered the mass production stage and will also be officially launched in the near future.
The company claims to have achieved mass production of several hundred units, and the peak production capacity can reach tens of thousands of units per month. In order to ensure the reliability of quality, corresponding software systems as well as mechanical and testing equipment have been developed to realize automation as much as possible and reduce the proportion of manual parts.
As a technology-driven robotics company, Narwal spans multiple fields such as innovative structural design, intelligent perception, path planning, and big data applications. It has made breakthroughs in multiple directions and has applied for more than 100 patents. In the future, Narwal will continue to increase R&D investment in various fields.
According to public information, Narwal received an angel round from Qingshuiwan Fund in early 2017. At the end of 2017, the company raised RMB10 million in series Pre-A round financing from FutureCap and Qingshuiwan Fund. In April 2019, it completed a series A round worth tens of millions of RMB. In April 2020, Narwal completed a RMB100 million series B round of financing led by Source Code Capital and ByteDance. Existing investors Infore Capital and Dami Ventures participated.