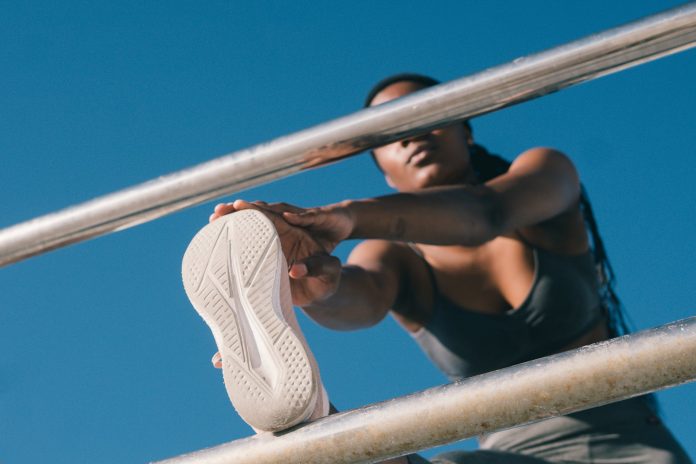 Chinese design SaaS solution provider 4D Shoetech, member of "Microsoft For Startups" program, has raised nearly RMB100 million (US$14.2 million) in a series A+ round led by CMC Capital.
Sequoia Capital China and existing investor Linear Venture also participated.
Founded in Dongguan in 2017, 4D Shoetech is a SaaS collaborative platform that started with the 3D design of footwear. The company raised an angel round from Shunwei Capital and Linear Venture in 2018.
Footwear has a global market size of nearly US$400 billion, and still maintains stable growth. At the same time, China is the world's largest producer and consumer of footwear. In 2018, a total of 23.7 billion pairs of shoes were produced globally, of which 13.523 billion pairs were from China, and the output was more than 5 times that of India – the second largest consumer. And 3.985 billion pairs of shoes were sold in China.
Relying on the accumulation of core technologies such as 3D modeling and rendering technology, 4D Shoetech provides SaaS-based online design tools and high-fidelity rendering platforms for footwear brands, traders, material factories and other relative enterprises, thus achieving a 24-hour uninterrupted cross-regional collaborative work among different roles. At present, the platform's basic collaborative design functions and digital assets (design material library) are free and open. When enterprises need use other functions, they have to pay on demand.
During the epidemic, many trading companies and brands failed to send the samples to the designer due to the impact of logistics and transportation after completing the sample development. The transaction can only depend on the photo effect of the sample and the trust of both parties.
Lin Zisen, founder and CEO of 4D Shoetech, believes that high-quality 3D virtual samples can solve this problem well. Brands can also complete orders through virtual ordering meetings. At the time of this year's order meeting, the sports brand FILA only completed production of part of samples, but through establishing virtual samples on "Ideation", the color matching and production of 900+ samples were completed within two weeks, and they finnaly met the deadline.
In the near future, 4D Shoetech has two key development directions: the first direction is to add the 3D design of luggage.
Talking about the integration point and opportunity point between the new product line and the existing business, Lin Zisen explained that the core of 3D design includes 3D modeling and rendering. There is not much difference in the material rendering of luggage and footwear. The core is modeling.
The technical requirements for 3D modeling of luggage are between footwear and clothing- the attributes such as the type, material, and lines of bags are harder than clothing and softer than shoes. The physical simulation technology of shoes and clothing needs to be integrated.
This is an unmet market demand. But for 4D Shoetech, it is the company's core purpose to provide design services for more categories and enhance customer loyalty.
The second key direction is to expand the domestic market. At present, it has reached cooperation with many Chinese well-known brands to build a digital design collaboration platform, and will fully apply its design collaboration platform in the second half of the year.
Xu Chen, partner at CMC Capital, commented that the shoe and apparel industries are discrete manufacturing industries with complex links and old industrial structure. There are many players, including fabric suppliers, manufacturers, brand owners, designers, etc. And the base is huge and scattered. But in CMC's view, designers and brands with orders have absolute right to speak, and 4D Shoetech is the first to serve this group, and then expand to other links in the industry. On the other hand, CMC is also optimistic about 4D Shoetech's smart selection of shoes as an entry point. Compared with clothing design that emphasizes functionality and fashion, the design of shoes is much more complicated. The comfort level must be also taken into account. In addition to shoes, there are often other categories that can be expanded horizontally, so the future scalability can be guaranteed.