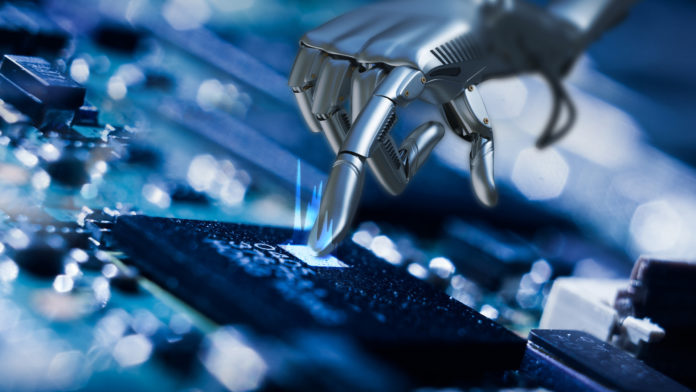 Chinese industrial AI company Matrixtime Robotics has raised RMB110 million (US$15.8 million) in a series A round of financing. This round of investors mainly includes Hunan High-tech Venture Capital, Nanjing Jiangbei New Area Industrial Investment Group, Nanjing Jiangbei Intelligent Manufacturing Industry Fund, and Suzhou HYC Technology.
Proceeds of the round will be used to accelerate the company's product development and ecological layout in industrial AI, improve the company's high-end equipment development capabilities in semiconductor and other industries, strengthen the delivery capability of large-scale products, and market expansion.
Founded in 2018, Matrixtime is an AI technology start-up. Based on deep learning, it is committed to the development of complex machine vision and industrial robot AI system products, empowering high-end manufacturing and providing scene-oriented industrial AI products. From high-end semiconductor manufacturing into complex machine vision inspection, Matrixtime has covered scenarios including advanced semiconductor manufacturing, photovoltaic energy, automotive precision manufacturing, and unmanned ports.
With the wave of national new infrastructure construction, complex machine vision and industrial robot AI technology are the core links of intelligent manufacturing, which are related to the intelligentization, unmanned, production efficiency improvement, production quality control of the manufacturing industry.
The vision of Matrixtime Robotics is to provide "visual insight" and "task execution" for industrial machines, and realize "intelligent machines" based on deep learning, reinforcement learning, precision machine control, and industrial robot AI control, so that it can independently complete technical tasks such as complex chip detection, to physical tasks such as disassembling and assembling containers. The company focuses on complex and ultra-complex industrial scenes, and is committed to using machine intelligence to assist or replace manual production.
Since its establishment two years ago, Matrixtime Robotics' product matrix has covered three levels: AI basic platform, industrial software, and special equipment. So far, the company has launched an industrial machine vision platform MatrixVision®, an industrial robot vision and AI control system MatrixRobot®, a deep learning automation platform MatrixPlatform® and a series of industrial software products.
Previously, in the first half of 2019, Shanghai-based Matrixtime completed an angel round/Pre-A round financing from CAS Star Beijing Hard Science and Technology Fund, SBI Group and Guolian Group.