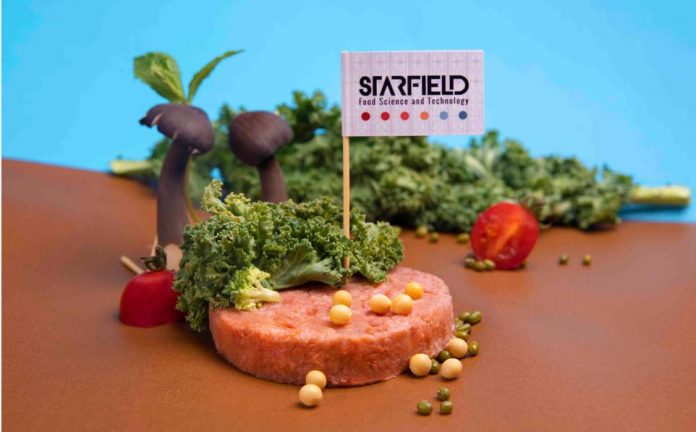 Chinese artificial meat brand Starfield recently has raised US$10 million in a series A round led by Sky9 Capital.
Joy Capital and Matrix Partners China also participated in the round.
Plant-based meat products have the characteristics of high protein, zero cholesterol, low fat, high dietary fiber, zero antibiotics, and rich nutrients. Besides, they have a longer shelf life than ordinary meat, which also helps reduce food waste.
Starfield currently has nearly 20 products, divided into refrigerated lines and normal temperature lines, which can meet the needs of catering and retail customers. In terms of flavor, the team has developed beef, chicken, pork, seafood and other flavor products. The shapes include chunks, cakes, balls, and crumbles. In addition to light food and Western food, they can also be used in diversified Chinese cuisines.
According to MarketsandMarkets, the global plant-based artificial meat market in 2019 is about US$12.1 billion, and is expected to grow to US$27.9 billion in 2025. Asia-Pacific has become the fastest growing market.
After the completion of this round of financing, Starfield will build its own factory in Shenzhen, and use the financing proceeds mainly for product research and development, supply chain improvement, brand promotion and team operations.
In March of this year, Starfield completed an angel round from Matrix Partners China, Joy Capital, New Crop Capital, and Dao Foods Capital.