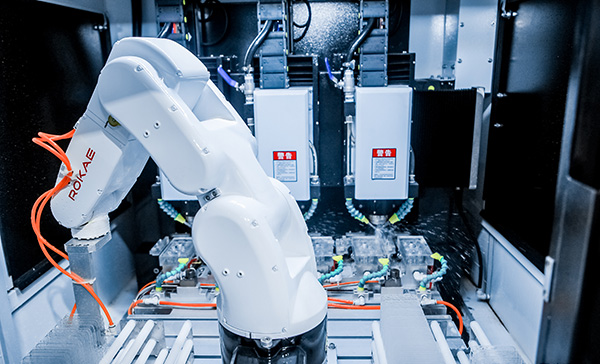 Chinese lightweight industrial robot company Rokae announced that it has completed a RMB100 million (US$14.48 million) series C1 round of financing from Xianghe Capital.
Proceeds of the round will be mainly used to accelerate the technological development of innovative robot applications, promote the development of a new generation of intelligent flexible collaborative robots – xMate series, promote its application in medical, service, flexible production and other scenarios, and accelerate Rokae to become a leading lightweight robot company.
Founded in 2015, Rokae is committed to the technology development and innovation of new-generation flexible collaborative robots, lightweight industrial robots and high-end intelligent equipment, which have been widely used in auto parts, 3C electronics, precision machining, healthcare and other fields.
With the continuous deepening of intelligent technology in the manufacturing industry, Rokae successfully developed an intelligent flexible collaborative robot xMate, which adopts the international leading 7-axis independent force control joint and control cabinet free design, with safer, flexible and lighter human-computer interaction. Coupled with machine vision, deep learning and 5G technology, xMate has been applied to multiple emerging application scenarios such as telemedicine, surgical assistance, and flexible production.
"With the increase in labor costs, advances in robot application technology, and people's higher requirements for product quality, more and more new application scenarios have emerged," said Tuo Hua, founder and CEO of Rokae. "Rokae will focus on the research and development of robotics and the innovation of applied technology, quickly launch high-quality products and services in response to market demand, create a better life with robotics, and continue to create value for customers with efficiency."
Tang Hesong, the founding partner of Xianghe Capital, commented:"With the advancement of Manufacturing Power Strategy and increasing emphasis on domestic technology, Chinese robots are ushering in a huge market. Rokae roots in tandem robot technology and is committed to providing high-performance small-load products and solutions for customers. Tuohua's team has accumulated a good reputation in the domestic robot industry and is very promising."
The Beijing-based company secured a US$6 million series A round led by THG Ventures in November 2017 and completed a US$23.3 million series B round led by Shunwei Capital with participation from GSR United Capital, Plum Ventures, THG Ventures in September 2018.