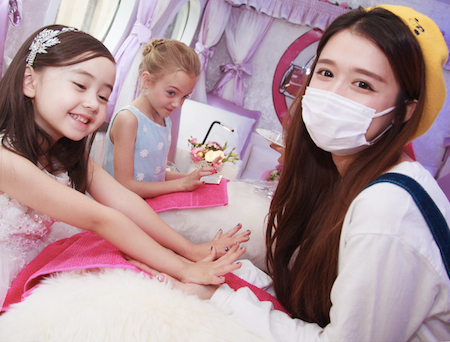 Alibaba Group confirmed that the e-commerce giant has participated in a new round of financing in Helijia, a beauty service O2O (online-to-offline) platform, and has become the company's largest shareholder after this financing.
The investment amount was not disclosed, but is speculated to be around several hundred million yuan. The Beijing-based Helijia last completed a US$49.5 million series C round of financing led by Qiming Venture Partners in 2015.
Alibaba said that this investment is in line with its strategic investment style, which means the deal is business-related and strategic. Alibaba believes that beauty is one of Alibaba's fastest-growing categories in the past two years, and the cooperation between Helijia and Tmall Beauty is also in line with this business, and the two will further expand the beauty service sector to enhance user experience.
Hu Weixiong, vice president of Alibaba Group and general manager of Tmall FMCG & Apparel Fashion Division, said that Alibaba has been considering how to expand virtual services of Tmall beauty. New retail and localization are two important strategies.
Helijia was established in 2014. Its founder Meng Xing is a serial entrepreneur and has founded catering brands Diaoye Beef Brisket and Xuepan Skewers, essential oil brand Afu Essential Oil, and air purifiers brands.
Public information shows that in April 2014, after receiving the angel round of financing from IDG Capital, Helijia raised four rounds of investment. Investors also included China Broadband Capital, Qiming Venture Capital, GX Capital, Mason Capital and other institutions. Before this round of investment, Meng Xing held 72.60% of the shares as the largest shareholder and the actual controller of the company.
Beginning in 2019, Alibaba and Helijia have launched intensive cooperation. In March, the two parties signed a new retail strategic cooperation agreement. When consumers purchase certain brand products, Helijia will provide door-to-door beauty services to drive more related sales of products. Hu Weixiong said that more than 50 high-end brands have access to Helijia's services, and the one-time consumption of physical goods can reach RMB200 yuan.
In May of the same year, Helijia and Alibaba's Hema SuperStore cooperated to launch offline experience activities to promote local customers. At present, the Hema app provides on-site appointment services for Helijia in Beijing, Shanghai, Shenzhen and other cities. In 2020, the cooperation between the two parties will be further deepened. Helijia will become part of Ali 88VIP membership rights, including Alipay membership level privileges, entering Alibaba's local life platform Ele.me and Koubei, providing in-store consumption and door-to-door services.
The O2O investment heat subsided during the past few years and Helijia also experienced a difficult period of time, facing two major challenges: standardization of services and organization of service providers. Zhong Ping, CEO of Helijia, said that the introduction of Alibaba investment will deepen their cooperation. At the same time, Helijia will extend its strategy beyond door-to-door services and coordinate with Alibaba's new retail strategy.