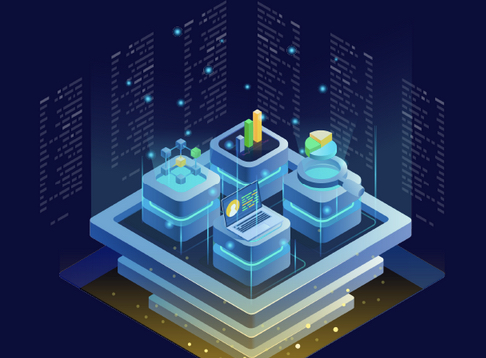 Link Time Could, a Chinese middle-end platform startup, secured tens of millions of RMB in a series A round led by GSR United Capital. Linear Capital also co-invested.
This round of financing will be mainly used for market expansion and product line improvement. Prior to this, Link Time Cloud received a pre-A round of financing worth RMB10 million yuan from Linear Capital in May 2019.
Founded in 2016, Link Time Cloud focuses on developing middle-end platform and offers them as a service to enterprises. The concept of middle-end platform, in contrast to front-end and back-end, comes originally from Alibaba.
The Chinese e-commerce giant organized its own unified and standardized middle-end platform from which all of its business units can utilize, in an effort to avoid each business unit having to develop its own version of something that could be used across business units. One example is big data analysis.
Link Time Cloud focuses on using cloud technology to containerize and serve various components of enterprise big data systems, integrate enterprise internal data solos, and provide enterprises with global and standardized data infrastructure. The services are meant to help companies quickly implement, develop, apply and manage their data applications and assets, and ultimately achieve efficient digital operations.
Peng Feng, the co-founder and CEO of Link Time Cloud, said that the founding team was responsible for the establishment of internal data platforms for Twitter and other big tech companies. After seeing how cloud-native technology and data-driven capabilities improved corporate operational efficiency, they decided to launch Link Time Cloud.
At the beginning of its establishment, Link Time Cloud emphasized how to realize data sharing and reuse within the enterprise and improve the ROI (Return On Investment) of the data system as the starting point.
Link Time Cloud also believes that the future data architecture of enterprises will be built based on cloud-native technologies such as containers, DevOps, and microservices. Therefore, it chose to start with building the lowest cloud native PaaS platform and container big data platform, and then gradually improve it. At present, the company has formed a product system from bottom to top including cloud native PaaS platform, container big data platform, data integration development platform and data asset operation platform.
Among them, the lowest cloud native PaaS platform uses Mesos+Docker+Kubernetes technology as the underlying architecture to implement distributed cluster management, container timing task scheduling, application full life-cycle management, multi-user management, and security operation and maintenance monitoring, etc.
Up to now, Link Time Cloud has served dozens of users through direct docking or cooperation with industry software developers. The unit price of standardized products is about RMB500,000 yuan, and the specific project delivery implementation cycle In about three months.
Link Time Cloud products can be connected to the existing platforms of the enterprise in the form of tools, or they can independently release end-to-end big data platforms, and calculate the price according to the scale of the big data cluster and the complexity of system integration.