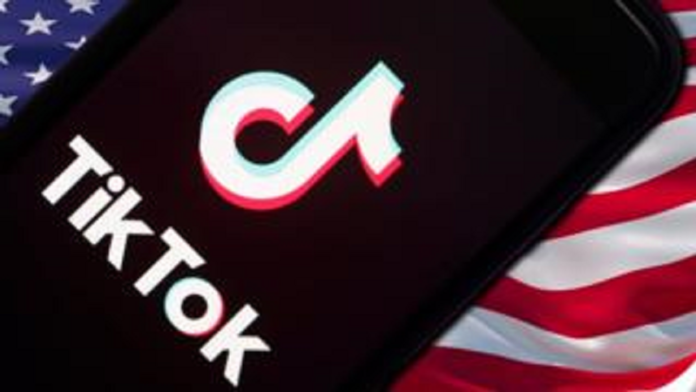 Bytedance: The TikTok agreement still needs the approval of relevant Chinese and American authorities
ByteDance stated that a large number of concerns and reports on TikTok were triggered by the US CFIUS investigation and presidential order, including a lot of speculation and false information.
The truth is that we are indeed discussing cooperation plans with some companies to address the concerns of the US government and the public about the security of US users' data. The above plans do not involve the sale of business and technology and have not yet signed a final agreement.
The signing of the final agreement requires the approval of relevant Chinese and American authorities in accordance with the law.
Trump's administrative order on WeChat does not target WeChat users
The US Department of Justice stated on September 16 that the executive order against WeChat signed by President Trump will not target ordinary users of the social networking software.
According to a report by the Associated Press on the 16th, a document submitted to the court by the U.S. Department of Justice on the 16th showed that the U.S. Department of Commerce "does not intend to take action against individual or group users who use WeChat for communication." Users can continue to download and use WeChat and will not bear "civil and criminal liabilities."
CATL invested in a Canadian lithium mining company
A unit of Contemporary Amperex Technology Co. Limited (CATL), a Chinese battery manufacturer and technology company, will recently subscribe for 8% of the Canadian lithium mining company Neo Lithum at a price of 8.58 million Canadian dollars (about 44 million yuan).
Neo Lithium is a lithium mining company listed in Canada that owns the Tres Quebradas lithium salt lake project in Argentina. The project has not yet been put into production, and the pre-feasibility study was completed in May 2019. It is estimated that the future production capacity is expected to reach 40,000 tons per year.
KKR's fourth round of Asian special funds has raised more than US$11 billion
According to a media report, private equity giant KKR recently announced that its fourth round of Asian special funds has raised more than US$11 billion and is about to complete its target of US$12.5 billion. This round of fundraising is the largest single fundraising in Asia this year. And KKR has been investing in startups in Southeast Asia and India this year.
Premier League and Tencent reach one-year China broadcast agreement
Tencent Sports has reached a partnership with the Premier League and officially became the exclusive new media broadcast platform for the mainland of the Premier League. It will broadcast all the remaining matches of the Premier League 2020-2021 season, a total of 372 games.
Lei Jun: Xiaomi Beijing Smart Factory will build the second phase
At the main forum of the 2020 Zhongguancun Forum held today, Lei Jun revealed that Xiaomi's high-end mobile phone smart factory in Beijing Economic and Technological Development Zone is currently planning the second phase.
After the plant is completed and put into production, a plant may have only 100 people and can achieve an annual output value of 60 to 70 billion yuan. The plant is involved in the field of industrial manufacturing and promote a large-scale reduction of factory equipment and production scale.
Alibaba Cloud: Feitian Cloud Platform is equipped with a digital native operating system
On the morning of September 17th, at the 2020 Yunqi Conference, Zhang Jianfeng, President of Alibaba Cloud Intelligence, announced that Alibaba Cloud has officially entered the 2.0 era. Zhang Jianfeng said that Feitianyun's "supercomputer" will be equipped with a digital native operating system and provide a window-like interface similar to Windows, so that people who don't understand the code can use the cloud capabilities.
China Mobile, Huawei, Beckhoff, and Huaheng jointly release 5G full-scenario smart logistics system
At the 22nd China International Industry Fair held at the National Convention and Exhibition Center (Shanghai), Huawei and China Mobile, Beckhoff China and Huaheng jointly released a 5G full-scenario smart logistics system, using 5G The low latency of the network and the efficient EtherCAT real-time network communication mechanism can realize the synchronous collaborative operation of multiple standard AGVs and the combined work of AGV and robots.
It has a wide range of application prospects in the field of intelligent warehousing and material distribution large work-piece transportation.
Kuaishou is considering a US$5 billion IPO in Hong Kong
Media reported that Kuaishou was seeking an IPO in Hong Kong this year, with a valuation of US$50 billion. Kuaishou said in response to this that it would not comment. It is reported that Kuaishou is considering a US$5 billion IPO in Hong Kong, which will be listed in Hong Kong as early as early 2021.
Uber seeks to sell some of its US$6.3 billion Didi shares
According to people familiar with the matter, Uber is seeking to sell part of its US$6.3 billion Didi Chuxing shares and began selling a minority stake to raise funds.
People familiar with the matter said that Uber began to divest other companies' holdings, thereby boosting the company's stock price.
Tmall Genie releases AliGenie5.0 human-computer interaction system
Tmall Genie released AliGenie5.0, a full-scene human-computer interaction system at the Yunqi Conference. The listed Tmall Genie CC10 battery version will be equipped with AliGenie5.0, and provide a way to wake up with lip movements and wave hands.
Alibaba releases the first cloud computer "No Shadow"
On September 17, Zhang Jianfeng, President of Alibaba Cloud, released Alibaba Cloud's first cloud computer "No Shadow" at the 2020 Yunqi Conference. This is a "supercomputer" that lives on the cloud. The host computer also cannot see the computer CPU and hard disk, because these hardware devices are concentrated in the cloud data center.
Just connect a C-Key the size of a business card holder to a screen, you can enter the exclusive cloud computer desktop, access various applications and files, and can expand the computing power in the cloud at any time for office communication, design modeling, and animation rendering And so on.
National Internet Information Office: Digital economy maintains rapid growth
Yang Xiaowei, deputy director of the National Internet Information Office, said that the digital economy continued to maintain rapid growth in 2019, with an added value of 35.8 trillion yuan, accounting for 36.2% of GDP, and a contribution rate of 67.7% to GDP growth.
MIIT: 5G base stations will exceed 600,000 by the end of this year
At the 2020 China International Intelligent Industry Expo, Han Xia, director of the Information and Communication Administration of the Ministry of Industry and Information Technology, revealed that so far, more than 500,000 5G base stations have been built across the country, and the number of 5G terminal connections has exceeded 100 million.
By the end of this year, there will be more than 600,000 5G base stations covering cities above the prefecture level across the country; as of the end of August, the number of 5G users nationwide has exceeded 110 million, and the monthly user increment in recent months has exceeded 10 million.
From January to July this year, 5G nationwide The cumulative mobile phone shipments were 77.508 million units, accounting for 44.2% of the total mobile phone shipments during the same period.