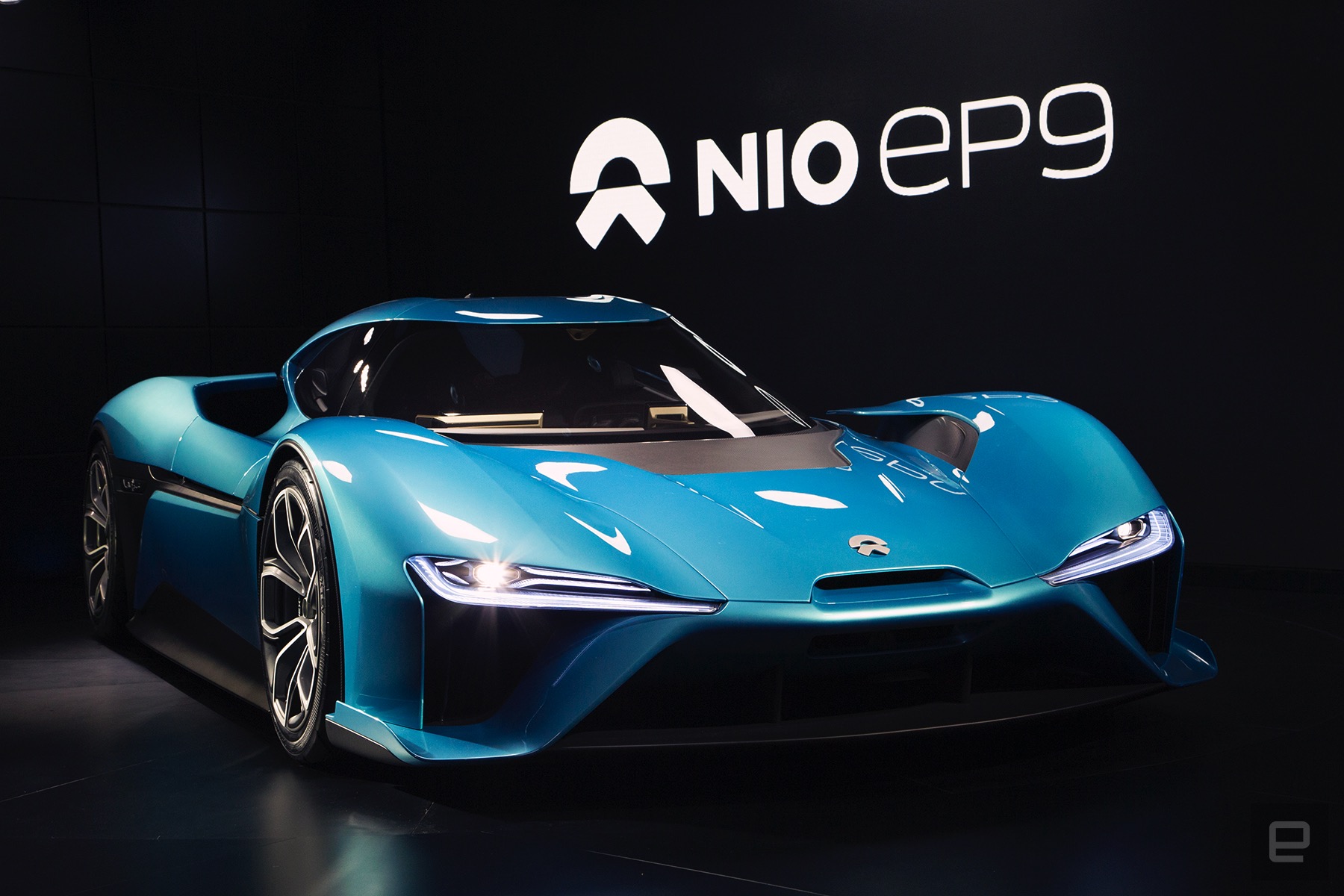 NIO will repurchase an 8.6% stake in NIO China from investors
NIO will repurchase an 8.6% stake in NIO China from investors for consideration of RMB511.5 million yuan (US$72.5 million). Under agreements with strategic investors, NIO has the right to buy back 50% of the equity interest in NIO China held by Jianheng New Energy Fund, one of the strategic investors, the company said in a security filing.
When the EV maker raised roughly US$1.7 billion in gross proceeds from a 75-million-share equity offering in late August, it said it intends to use part of the proceeds to repurchase equity interest held by certain shareholders of NIO China. Following the redemption, NIO will hold an 84.5% controlling stake in NIO China.
Alibaba's Interactive Entertainment Division upgraded to an independent business group
The Interactive Entertainment Division, which is affiliated to Alibaba's gaming business, will be upgraded as a whole into an independent business group, parallel to Alibaba Entertainment.
The position of Zhan Zhonghui, the current head of game self-research business, will also be adjusted upwards. At the same time, Yu Yongfu, chairman of AutoNavi Group, will soon be in charge of Alibaba's game business on behalf of the group. He is also the former helm of Alibaba's mobile business group and Alibaba Entertainment.
ByteDance established a new company in Taiyuan
The Tianyancha App showed that on September 15th, Taiyuan Jinjie Smart Service Technology Co., Ltd. was established. The legal representative is Li Tong with a registered capital of RMB10 million yuan. The business scope includes technology development in the fields of network technology and computer technology. The company is wholly-owned by Beijing Jiyun Interactive Technology Co., Ltd., which is a wholly-owned subsidiary of Beijing Bytedance Technology Co., Ltd.
JD.com's social e-commerce unit releases one-year report card
Jingxi, a social e-commerce platform under JD.com, recently announced a one-year operating report after its launch. Data shows that since its launch on September 19, 2019, Jingxi has helped more than 1,000 merchants achieve sales of more than RMB10 million yuan; 70% of Jingxi users come from smaller cities. In the second quarter of 2020, The number of orders from users in the emerging markets of Shenyang increased by 84.2% from the first quarter; during the 618 shopping festival of JD.com, the daily order volume of Jingxi exceeded 10 million orders.
Ericsson plans to acquire Cradlepoint, a US 5G solution provider, for US$1.1 billion
According to the official website of Ericsson, the company will acquire Cradlepoint, a US 5G solution provider, for US$1.1 billion. The transaction will be completed in the fourth quarter of 2020, and the specific time depends on the merger approval of the relevant departments and other conditions for the completion of the contract. The company expects that the profit margin in 2021 and 2022 will be negatively affected by about 1% due to this acquisition.
58.com announced the completion of privatization and merger
Chinese tech company 58.com announced the completion of the privatization merger with Quantum Bloom, and its shares will cease trading from the New York Stock Exchange.
Alibaba established a cloud native technology committee and launched a variety of cloud native products
During the 2020 Yunqi Conference, Alibaba formally established a Cloud Native Technology Committee, with Jiang Jiangwei, a senior researcher at Alibaba, serving as the head of the committee, Li Feifei, chief scientist of the Dharma Academy database, Jia Yangqing, senior researcher on Alibaba Cloud Computing Platform, and Alibaba Cloud Native Application Platform Researcher Ding Yu and many other technical leaders from Alibaba participated in it.
At the same time, Alibaba Cloud has launched a variety of cloud-native products including sandbox container 2.0, offline real-time integrated data warehouse MaxCompute, and cloud-native multi-mode database Lindorm.
Beijing Municipal Market Supervision Bureau held talks with 6 online platforms including Meituan and Ele.me
The Beijing Municipal Bureau of Market Supervision convened the heads of six Internet companies, including Meituan, Ele.me, JD.com, Weidian, Douyin, and Kuaishou, to hold an administrative meeting on the e-commerce platform for the implementation of the "Yangtze River ban on illegal fishing and overfishing".