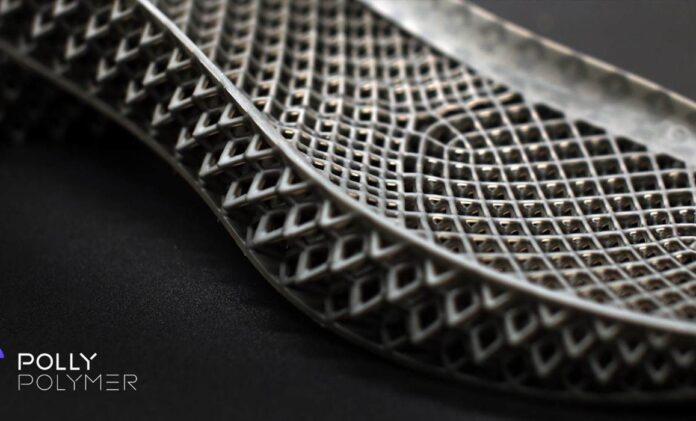 Suzhou Polly Polymer Technology Co., which focuses on the research and development of new polymer materials and applied to 3D printing use cases, received nearly RMB100 million yuan in a series A financing.
GSR United SDIC Fund-of-Funds jointed led the investment. Zhongxin Innovation and Kehui Venture Capital also participated.
Wang Wenbin, founder of Polly Polymer, said that the company has completed the R&D and pilot trials of mature 3D printing applications in the mass production of terminal parts and products.
This round of financing will be mainly used for the construction of smart factories that can produce 10,000 pairs of shoe midsoles and smart 3D printing in the fields of automobiles, home appliances, medical care, and consumption.
The Chinese 3D printing market is showing a trend of rapid development. According to the research report of CITIC Securities, China's 3D printing market has achieved a rapid growth of nearly 4.5 times from 2015 to 2020, and its share of the global market has increased from 15% to 22%.
It is expected to be the world's largest manufacturing base and consumer country in the next 5 years. China will develop rapidly with a compound annual growth rate of over 35% and become the core growth engine of the global 3D printing market.
The reason why 3D printing technology is favored is that compared with traditional industrial manufacturing methods, 3D printing technology has no mold restrictions, which can shorten the development cycle and reduce research and development costs.
It is especially suitable for flexible manufacturing and processing with complex shapes, customization, and light weight. There is a large amount of demand in the automotive, industrial, aerospace, medical, construction, and consumer-level fields.
Polly Polymer was established in February 2017. The goal is to help manufacturing companies break through the limitations of 3D printing only for prototype design and apply 3D printing to actual mass production.
Founder Wang Wenbin said that the reason why traditional 3D printing technology is difficult to achieve large-scale promotion is that on the one hand, it is limited by the early market space, on the other hand, it is limited at the research and development level.
Most traditional 3D printing companies are based on equipment and software. Traditional 3D printing can only use limited materials, the printed products lack mechanical strength and take a long time. Those are the challenges his company have achieved breakthroughs.