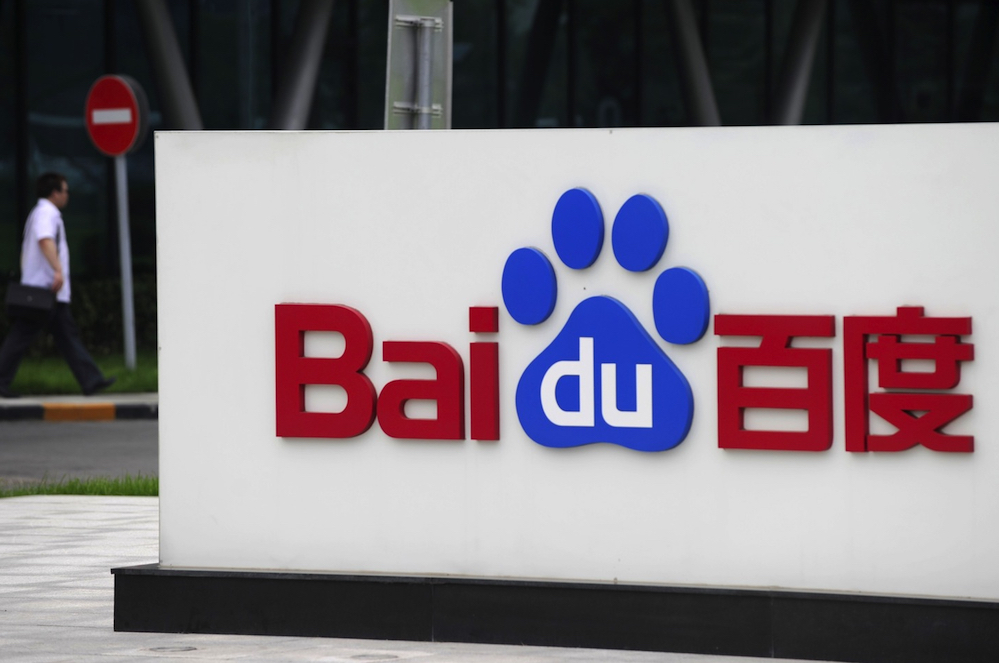 Baidu reportedly plans to spin off AI speaker unit Xiaodu
Baidu plans to spin off its artificial intelligence business Xiaodu, raise funds independently, and may choose to list on the Science and Technology Innovation Board.
The current organizational structure has been adjusted, according to media reports. Xiaodu is Baidu's artificial intelligence assistant. It has a built-in dialogue artificial intelligence system that allows users to interact with more than 800 functions such as audiovisual entertainment, information inquiry, life services, and travel conditions through natural language dialogue.
At the same time, Baidu has released a number of Xiaodu artificial intelligence products, including smart speakers, smart screens, smart headphones, and peripheral products such as voice car mounts, TV companions, smart bulbs, smart infrared remote controls, and smart buttons.
According to the data of Canalys, in the first half of 2020, Amazon's smart speaker shipments will rank first in the world, Google Assistant is the second, and Xiaodu follows as the third. Tmall and Xiaomi's speakers list as the fourth and fifth.
SMIC responds to rumors of being included on export ban
SMIC Semiconductor Manufacturing Co., Ltd. said it noticed that there was media network inquiries that according to the document issued by the Bureau of Industry and Security, certain products exported by SMIC and its subsidiaries and joint ventures will be subject to export control.
As of the disclosure date of this announcement, the company has not received such official notification. The company reiterated that SMIC only provides products and services for civilian and commercial end users. The company has nothing to do with the Chinese military and does not produce it for any military end users.
Three Apple supply chain companies, Foxconn, Pegatron, and Wistron, will invest US$900 million in India
According to ET Tech, Apple's three important suppliers, Foxconn, Pegatron, and Wistron, have stated that they will invest approximately US$900 million in India in the next five years in response to the Indian government's manufacturing stimulus plan.
The Indian government recently launched the PLI plan. It aims to accelerate the support of Indian mobile phone manufacturing and establish a complete mobile phone manufacturing industry chain in India.

Alibaba: Tmall International Payment GMV in the first quarter increased by over 40%
Alibaba data showed that from January to August, the monthly parcel volume handled by its Cainiao Station increased by more than 110% year-on-year; the monthly shipment volume of Cainiao Baobao increased by more than 70% year-on-year.
In the first quarter of this year, Tmall International's GMV payment increased by more than 40% year-on-year, and 150 brands of "Billion Yuan Club" were imported. At present, Cainiao's core logistics system has been deployed in 15 countries around the world, and Cainiao handles nearly 4 million cross-border parcels per day.
Alibaba's Hema Business Group officially enters the community group purchase market
The Hema Optimal Business Unit is directly led by Hema President Hou Yi and reports to Dai Shan, the President of Ali's B2B Business Group.
So far, Ali's Ele.me, Cainiao, and Hema have all entered the community group purchase market. In addition, Alibaba Retail has also formed a good team ready to enter this segment.
Affected by the epidemic, community group buying became the choice of many people to buy vegetables in the first half of this year, which made it a popular market again. In addition to Alibaba, Internet giants such as Pinduoduo, Didi, Meituan, JD, and Tencent are also vigorously deploying resources into community group buying.
Baoding Municipal Government signed a contract with Huawei Technologies
On September 28, Baoding Municipal Government and Huawei Technologies Co., Ltd. signed a cooperation agreement. The two sides will carry out diversified cooperation in many fields such as cloud computing, big data, artificial intelligence, and intelligent manufacturing.

CNNIC: Chinese Internet users has reached 940 million, and the Internet penetration rate has reached 67.0%
The 46th "Statistical Report on China's Internet Development Status" released by the China Internet Network Information Center (CNNIC) shows that as of June 2020, the number of Chinese Internet users has reached 940 million, an increase of 36.25 million from March this year.
The penetration rate reached 67.0%, an increase of 2.5 percentage points from March 2020. The number of mobile Internet users in China reached 932 million, an increase of 35.46 million from March this year. The proportion of Internet users using mobile phones to access the Internet reached 99.2%, basically the same as in March this year.
Geely releases new product architecture and utilizes Intel's EyeQ5 chip
Geely Group has released a new product architecture "SEA Haohan". The first model Lynk & Co Zero Concept based on this architecture is planned to be launched in 2021. The vehicle can realize highly autonomous driving on highways.
Geely said that the new structure plans to cover more than 16 models from 7 brands. Geely's new product architecture is of great significance to Intel's autonomous driving chip company Mobileye, because its autonomous driving system uses Mobileye's latest chip EyeQ5.