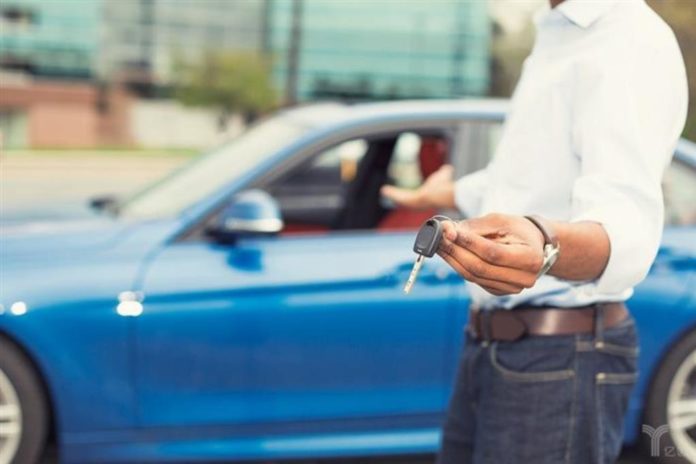 A Chinese national chain of new car supermarkets Yi Auto announced the completion of a new round of financing worth tens of millions of U.S. dollars.
This round of financing was led by Sky9 Capital, with existing shareholders BlueRun Ventures, GGV Capital, and K2VC co-investing, and Light Source Capital served as the exclusive financial advisor for this round of financing.
It is reported that this round of financing will be mainly used to improve the construction of the supply chain system.
Founded in 2015, Yi Auto is positioned as a national chain of new car supermarkets, providing one-stop car purchase services for consumers across the country.
It started from the third and fourth tier cities, aimed at the second-tier distributor model, and solved the three core problems of "car source, customer source, and transaction scenario" in auto dealership.
Relying on the support of the supply chain, it provides consumers with complete categories and high cost performance. The products and standardized services currently have 200+ self-operated stores, covering ten provinces.
The new car market is a multi-trillion-RMB market, of which the deepening penetration to smaller cities and towns is a continuous trend.
The existing car dealership system is especially unable to meet the growing third- and fourth-tier cities, as user needs and the sales system are undergoing structural changes.
Different from traditional 4S stores and traditional second-net stores that are disorderly and inefficient, Yi Auto cooperates with 4S stores and OEMs to purchase directly, cutting into the lower tier market and serving those car buyers with strong and real demand.
Its business model is to match user information to professional sales personnel based on the clues provided by social brokers, invite to the store for efficient conversion, and transform the low-frequency procurement model based on a single car user into a sustainable repurchase business based on social brokers model.
In addition, Yi Auto also uses big data modeling, intelligent prediction of car prices, systematic big data analysis to drive car purchases, digital sales lead management and control, intelligent product recommendation, and information system full-process support to continuously improve the supply chain response rate and sales conversion rate.
In terms of stores, Yi Auto stores only serve as front-end contracting and delivery centers, with low cost and small scale.
In the future, it will continue to rely on the online and offline integrated network to provide car owners with standardized products covering the entire life cycle of car owners and users, such as new car purchase, financial insurance, after-car maintenance, and second-hand replacement, becoming the one stop shop service platform for car owners.
Bao Moulong, the founder and CEO of Yi Auto, has extensive experience in the automotive industry in sales and supply chain management.
He believes that there is an obvious mismatch between supply and demand in the domestic new car market, and passenger cars have become a rigid household "consumer product", but the new car purchase process still requires multi-channel price comparison and long-term purchase decisions.
"We look forward to a revolution in automobile consumption. In the future, buying a car will become as easy as buying home appliances. One-stop product selection, standardized products and services, transparent price concessions, online orders, pick-up or delivery to the nearest store." Mou Long said.
"There are a large number of 4S stores in first- and second-tier cities, but their sales only account for 30% of the country's total sales. The number of 4S stores in third- to sixth-tier cities is small, but sales account for 70% of the country's total sales. The third to sixth-tier cities with huge demand can only rely on fragmented second-line stores for sales, lacking brand effect and supply chain scale. Therefore, we chose the disorderly and inefficient second-line as a breakthrough point."