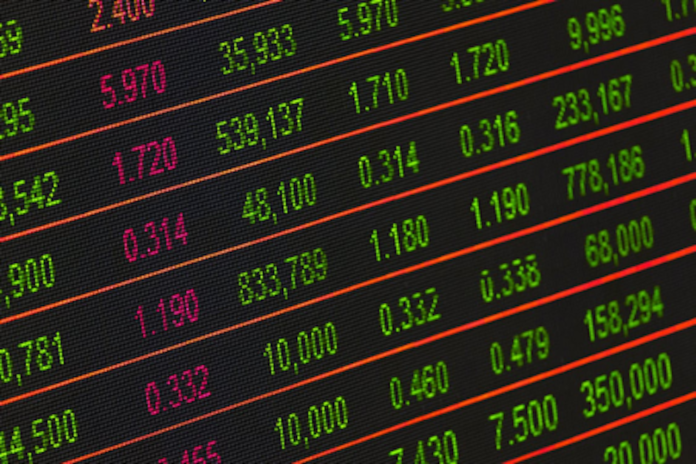 Gambling in almost every form has been outlawed on mainland China since 1949, when the Communist Party first took power. All forms of gambling are considered prohibited under law for Chinese citizens, including accessing online casinos or sportsbooks, gambling overseas or opening a casino in another country designed to draw in Chinese customers. However, in practice, many Chinese citizens do participate in gambling activities including travelling abroad for the purposes of gambling or more recently accessing gambling online. There are also several state-run lotteries each year that seem to fall through loopholes in the law. The Chinese government has recently announced new measures to crack down on gambling within the country, particularly online.
As with any popular activity that is made illegal anywhere, an underground gambling scene has developed in mainland China. While obviously these things are not advertised, those in the know can often find back-door casinos or secret organised card games going on. Poker restrictions have recently been tightened, with mobile poker games banned in 2019 at a point where an estimated 100 million Chinese citizens had downloaded a poker app. The government are experimenting with various ways of preventing citizens from accessing online gambling, and overseas companies from marketing and making online gambling accessible.
Having such strict gambling laws in place may not be economically beneficial to China. In the UK, where gambling regulations are much more relaxed, the Gross Gambling Yield exceeds £14.5 billion, with all gambling companies required to pay tax to the UK government on a sliding scale depending on revenue. Each company pays a minimum of 15% tax, with this percentage increasing to 20%, 30%, 40% and a maximum of 50% as the revenue of the enterprise rises. This results in a staggering amount of money entering the UK government coffers each year, simply from gambling. When considering that China is 39 times the size of the UK and has a population of over 1.3 billion compared to 64.4 million, the revenue the Chinese government is potentially missing out on is beyond belief.
Off the shores of mainland China lies Macau, which is one of two special administrative regions of China, the other being Hong Kong. The rules in these two regions are different from those of mainland China. Macau is the only area of China where gambling is legal, although for Chinese citizens obtaining a visa to get to the area is not easy. However, once arriving in Macau, any visitor will see that gambling is big business there.
Macau is often referred to in terms such as "the Monte Carlo of the East" or the gambling capital of the world, with casinos, horse racing and greyhound racing generating over US$37 billion in 2019. Over 50% of Macau's revenue and 40% of GDP is generated by the gambling industry, both through revenues from gambling and associated spending by tourists. There are over 40 casinos in Macau, offering a wide selection of sots and table games including blackjack, roulette, baccarat and, more recently, poker.
Poker was initially introduced to Macau audiences in 2007, when the Galaxy Starworld casino launched an electronic poker table. The game proved a popular addition and many prominent live poker tours and events have since taken place in Macau. Chinese poker is a popular variant of poker, in which players are dealt 13 cards and must make two hands of five and one hand of three to try and beat their opponents.
In Hong Kong, gambling is still illegal, but it is permitted for gambling companies to market games in the region and it only takes an hour to get from Hong Kong to Macau by road and ferry. There are a lot of high rollers living in Hong Kong, so they are often targeted with ad campaigns for Macau casinos. It is also legal to gamble on horse racing and football betting in Hong Kong, provided it is on events managed by the Hong Kong Jockey Club. This organisation has a legal monopoly on all horse racing and betting with any other bookmaker is illegal.
Chinese state lotteries are the one exception to the blanket ban on gambling in mainland China, and these generate a significant amount of income for the government. In 2019, sales dropped slightly, but still raised approximately US$60.12 billion. Chinese citizens can purchase tickets for the state-run lotteries in any corner shop and tickets start at the equivalent of around 30 US cents, with prizes reaching 10 million yuan, or the equivalent of US$1.5 million.
With so much revenue generated by the one and only legal gambling outlet in the country and with an underground gambling industry rumoured to be gong strong, the Chinese government may be missing a trick financially by banning gambling across the mainland. An estimated 1 trillion yuan, the equivalent of £900 million, is spent on illegal gambling in China each year. China currently has some of the strictest gambling laws in the world, along with Qatar, Lebanon and North Korea, where gambling is also outright banned. However, announcements from the Chinese government in 2020 focus on cracking down on illegal gambling both within its borders and overseas, with new measures being implemented to blacklist certain websites. Despite the potential income for the country, China prefers to keep gambling off the table.