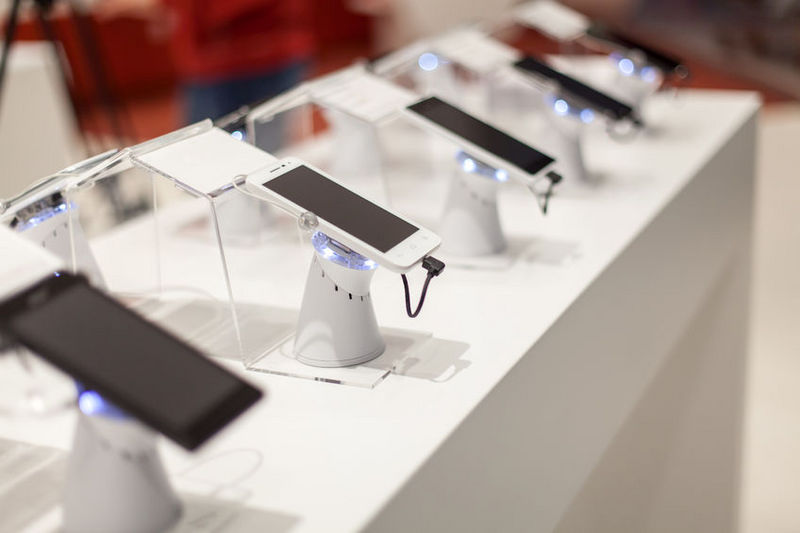 Apple asks OEMs to move 15% to 30% of production out of China
Several Apple OEMs have begun to move 15% to 30% of their production operations out of China. These companies include TSMC, which manufactures iPhone and iPad chips for Apple, and Foxconn, Pegatron and Wistron, which manufactures Apple's mobile phones and computers.
With the influence of uncertain political factors and rising labor costs in China, technology companies have begun to transfer part of their production operations to Southeast Asian countries such as Vietnam, Thailand, Malaysia, and India.
In the past 30 years, China's technology industry has achieved the best combination of cost, quality, human resources and infrastructure in accordance with the "Western design, made in China" model, but now the sector is increasingly dependent on the decentralized supply chain of Southeast Asian countries. Take Apple as an example, in the past few years, Apple has been asking Asian partners to participate in its "supply chain diversification plan" to decentralize the supply chain.
An Apple OEM executive told media that "customers' mentality is changing. The increasingly tense political situation forces them to think about production strategies and insure for the company's future development. Therefore, in the next two or three years, it will not only be a large-scale electronics OEMs, but more and more parts suppliers will start to move production out of China to support the new supply chain."
Huawei Mall will soon launch desktop and in-vehicle devices
Huawei desktops have previously been confirmed by Huawei executives that Huawei will launch consumer-grade desktop computers and its own-brand display products. As for the configuration, the source said that the Huawei desktop is not the "Intel chip + Windows operating system" configuration usually used in desktop computers, but is equipped with Huawei's self-developed Kunpeng processor. The operating system is the domestic Galaxy Kirin operating system.
As for in-vehicle products, it will be an in-vehicle smart screen product. Its biggest highlight is the pre-installed Harmony operating system. When introducing Huawei's smart screen strategy last year, Yu Chengdong, CEO of Huawei's Consumer Business Unit, said that Huawei's smart screen will cover four major scenarios, including vehicle applications.
In September of this year, Huawei established Huawei Electric Technology Co., Ltd., whose business scope includes manufacturing and selling smart car equipment; at this year's developer conference, Huawei also held a digital car sub-forum and introduced cloud service solutions for new smart cars.
Huya and Douyu finally announced their merger, Tencent to control merged entity
The merger of Douyu and Huya, two of China's largest video game live streaming platforms, both backed by Tencent, will be finalized within days, according to media reports. The key information is that Douyu and Huya will merge at a 1:1 share swap according to market value, and the combined company will be controlled by Tencent Holdings.
As soon as the news came out, the stock prices of Huya and Douyu both rose before the market. Tencent, already the biggest gaming company globally in terms of gaming revenues, will also control the biggest gaming live streaming platform in China.
Tencent previously invested in Huya and Douyu via several early stage investments, becoming significant shareholder of Huya and Douyu. Tencent's shareholding further increased and eventually became the largest shareholder of both.
SAIC will launch a new electric vehicle project
SAIC will launch a new electric smart car project "L". The new project is personally in charged by SAIC Chairman Chen Hong.
Different from the previous operating mode of state-owned auto companies, the "L" project will be operated by SAIC as an independent company, utilizing an asset-light model with heavy research and development efforts. In the future, it may also raise capital from other investors.
Aiming at the field of high-end intelligent vehicles, the "L" project is expected to bring together a series of resources of SAIC in recent years in intelligence, including software, chips, high-precision maps, autonomous driving, AI, a new generation of electric architecture, and travel services. It aims to build a "Super Central Computer on Wheels".
Baidu's self-driving taxi service begins in Beijing
Baidu's official Weibo news on October 11th said that with immediate effect, Baidu's self-driving taxi service will be fully operational in Beijing. People in Beijing can visit dozens of self-driving taxi stations in Beijing Economic and Technological Development Zone, Haidian District, and Shunyi District. User do not need to make an appointment and just need to place an order for a free trial ride of an autonomous taxi service.
Luckin Coffee is fined RMB2 million yuan for false marketing info
The State Administration of Market Supervision believes that Luckin Coffee violated relevant regulations and constituted false marketing information. The supervision and inspection department ordered the company to stop the illegal activities and decided to impose administrative penalties of a fine of RMB2 million.
Xiaomi releases UWB technology
Xiaomi released a brand new technology: "One Finger Connect" Xiaomi UWB technology. It is a new generation of connection technology with spatial positioning, and is the first to realize a revolutionary way of pointing interaction. As long as the smart device is pointed with a mobile phone, it can be connected with one finger through UWB technology, which has also been used in the radar field.