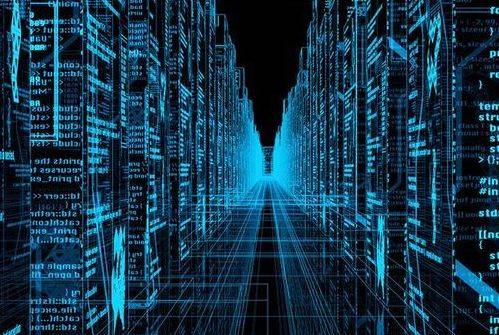 SequoiaDB, a financial-grade distributed database company, has recently completed several hundred million yuan of round D financing. This round of financing was led by CICC Capital, participated by a unit related to Oriza Holdings and Yuexiu Industrial Fund.
In the software industry chain, databases, operating systems, and middle-ware are collectively referred to as the three basic software. Nowadays, in the era of big data, many companies rely on databases more and more, and their market scale is also developing rapidly.
According to data from third-party consulting firms, the overall market size of database software in China in 2017 was RMB12.022 billion yuan.
At the same time, according to the 2019 big data white paper, in 2019, there were more than 80,000 big data R&D personnel and R&D investment of more than RMB55 billion yuan.
It is estimated that China's big data industry market in 2020 will reach more than RMB660 billion yuan.
However, it cannot be ignored that for a long time, most of the databases on the market originated from abroad, and the number of excellent domestic databases is not large.
The reasons behind this are the scarcity of basic software talents and the lack of customer roles in the database ecosystem. However, with database companies' technological accumulation, customer accumulation, and promotion of localized substitution, domestic database vendors like SequoiaDB have also made progress in commercial implementation.
SequoiaDB, since its establishment in 2011, has been using native distributed databases as its core product, mainly serving customers in the financial industry.
Specifically, the company's product SequoiaDB is a financial-grade distributed relational database. Its self-developed native distributed storage engine supports full ACID, has elastic expansion, high concurrency and high availability, and is compatible with MySQL, PostgreSQL, and MongoDB.
The multi-mode data engine of SequoiaDB also provides customers with structured, semi-structured, and unstructured integrated data management capabilities.
In addition, the cloud-native architecture enables it to support various public and private clouds, containerization, and bare metal and other multi-cloud deployment models, which are suitable for application scenarios such as core transactions, data middle-ware, and content management.
As the first company to deploy distributed database products in China, SequoiaDB has been widely used in more than one hundred financial companies, especially the core systems of banks.
Wang Tao, the co-founder of SequoiaDB, said that after this round of financing, the company will release version 5.0 on October 22 and is ready to launch version 6.0 in the same period next year.
At the same time, it will continue to expand its business boundaries and strengthen its layout in other fields such as securities, insurance, communications, and government.
"It is expected that SequoiaDB will deeply participate in the informatization construction of the Guangdong-Hong Kong-Macao Greater Bay Area and enhance the technology and software capabilities of the Greater Bay Area. Its products support flexible expansion, engine-level multi-mode, and multi-cloud deployment capabilities on the infrastructure, leading the overall technical direction of the domestic distributed database industry, and will also use technology to drive the innovative growth of local new infrastructure in the future," said the investors in this round in a statement.