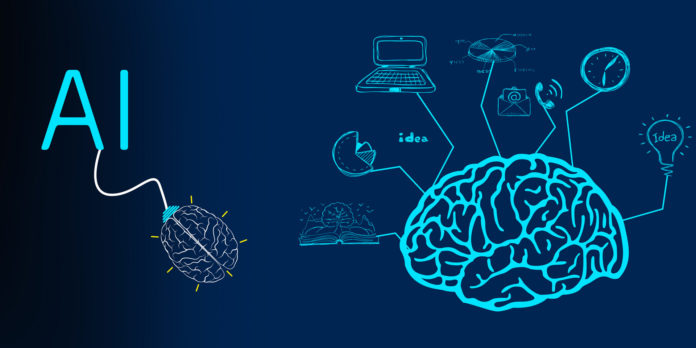 Beijing SoundAI Co., Ltd. announced the completion of a series B+ round of financing. Investment institutions include Jiangsu Guoxin Group, China Securities Investment Capital, and Bank of Hangzhou. The amount of financing has not been disclosed.
This round of financing will be used for research and development of core technologies, and to explore the application of artificial intelligence systems in parks, government affairs, medical care, transportation, office, home and other industries.
SoundAI was established in May 2016. The founding team is from the Institute of Acoustics of the Chinese Academy of Sciences. It has a sound and artificial intelligence laboratory jointly built with the Chinese Academy of Sciences.
It has initiated and participated in more than 10 national industry standards, and has more than 1,000 Intellectual property rights, serving hundreds of customers.
SoundAI mainly develops intelligent interactive products and the Internet-of-Things through the core technology of sound and vibration, voice and semantics, image and video and other far-field perception full-stack algorithms, and the open source and open SoundAI Azero artificial intelligence interactive system and big data analysis systems are used in industries such as smart homes, smart parks, smart communities, and smart hospitals.
According to the information provided by the company, in the field of smart parks, they combine the SaaS application layer, unified dispatching middle station, PaaS access layer (interface group) and IoT facility layer (third-party equipment) to open up various service backends and allow data realize cloud sharing, and provide terminal and AI product solutions for scenarios such as traffic, smart elevators, smart exhibition halls, smart meetings, and smart offices.
Specifically, SoundAI's digital human infrared temperature measurement and supervision system has served public places in more than 100 cities at home and abroad, including a central state agency building.
Users do not need to stay in and out, and the sensorless temperature measurement can be realized. The system also supports distributed temperature measurement supervision, all entrances and exits are not required to be on duty at the scene, and the temperature measurement can be grasped in real time in the central control room. The temperature measurement error is within ±0.2℃.
SoundAI's smart elevator and safety supervision platform can provide a full non-contact elevator experience, and can also concentrate people and equipment on "one screen" for presentation and control, supporting the digital management of the entire life cycle of the elevator.
SoundAI's multi-screen voice search and intelligent scheduling system uses voice recognition, virtual digital human and other technologies to directly schedule various data display screens in the data cabin through voice, allowing the data visualization large screen to achieve intelligent interaction.
Its intelligent conference transcription and simultaneous interpretation system can support real-time voice transcription, offline audio voice transcription, meeting minutes generation and other functions, realize one-click generation of meeting minutes, meeting speeches on the screen in real time, and the transcription accuracy rate is 98% or above.
In the field of smart communities, its smart elderly care system supports emergency rescue services, and supports the first contact with front desk staff, health management, medication reminders, and online medical services.
In addition, its voice print recognition and collection system has been tested by the Criminal Technology Product Quality Supervision and Inspection Center of the Ministry of Public Security, which can provide solutions for financial and public security fields.
In addition to the To B business, SoundAI is also developing consumer electronics products and has launched headsets that support wake-up-free intelligent voice interaction.
SoundAI said that this is the first time that full-duplex wake-up-free technology has been applied to headsets. It allows the headset to know when to answer and perform tasks, and when to listen, not talk, or act, so that users do not need to wake up using a password, communicate smoothly with the headset, and can interrupt at any time while listening.
The company's main sources of income include software licensing, selling products (such as the smart headset of SoundAI's own brand), cloud services, etc., of which software accounts for the largest proportion. Last year's revenue exceeded RMB100 million yuan.
The company previously completed a RMB200 million yuan B round of financing at the end of 2018. It was led by ADDOR Capital, and Fengrui Capital and Zhengju Capital participated in the joint investment. Zhongguancun Bank and InnoVen Capital jointly participated.
Previously, the company had received RMB12 million yuan in angel round financing, RMB16 million yuan in Pre-A round financing and nearly RMB100 million yuan in A round financing.