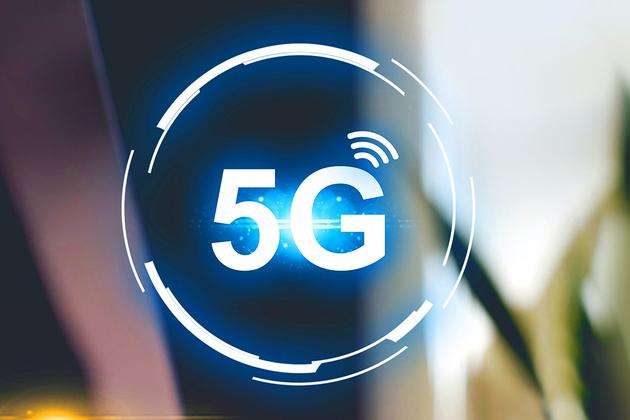 Goldman Sachs: China's new infrastructure investment is expected to reach RMB15 trillion yuan in 2020-2025
Goldman Sachs Research estimates that China's new infrastructure investment will reach RMB15 trillion yuan (US$2.1 trillion) from 2020 to 2025, which is expected to create more than 200,000 new engineer jobs every year. Beginning in 2025, the manufacturing industry will save RMB5 trillion yuan (700 billion US dollars) in costs each year.
5G RCS messages is for commercial use in 15 pilot provinces
At the China International Information and Communications Exhibition held on the 14th, Wu Huazhi, deputy general manager of the Converged Communications Division of China Mobile Internet Co., Ltd., revealed during the exhibition that China Mobile's 5G RCS messages has now opened trial commercial docking to 15 pilot provinces. 5G message, namely RCS message (Rich Communication Services & Suite, rich media communication) is a communication method proposed by the Global Mobile Communication System Association.
Faraday Future completes bridge financing to support mass production of FF91 luxury car
According to Business Wire, California-based Faraday Future announced today that it has completed the expansion and renewal of its 2019 advanced bridge financing loan program, which will be used to support its flagship electric vehicle FF91 project Finally put into production, and continue to develop FF81 for the mass market. The revised bridge financing loan includes up to US$45 million US dollars in new senior financing and will expire in October 2021.
Tmall supermarket: hourly delivery service has covered 483 cities across the country
Tmall Supermarket announced that the hourly delivery service has covered 483 cities across the country. According to the official introduction, the Tmall supermarket currently supplies traditional fast-moving consumer goods, beauty, clothing, digital, pets. Among all cities, Shanghai Tmall Supermarket is the most popular in hourly consumption, and the number of users ranks first in the country; Guangzhou, Beijing, Hangzhou, and Suzhou have relatively close hourly users, ranking second to fifth respectively.
Wanda Film: estimated loss of RMB1.95 billion yuan to RMB2.05 billion yuan in the first three quarters
It was learned that Wanda Films announced that it expects a net loss of RMB1.95 billion yuan to RMB2.05 billion yuan in the first three quarters, compared to a profit of RMB830 million yuan in the same period last year. As of the disclosure date of this announcement, the company's domestic theaters have fully resumed work, and the company's overall market share has increased significantly compared with last year. The company's investment in film and TV drama projects has also resumed production. It is expected that the company's various operating businesses will be in the fourth quarter return to normal levels.
DJI Industry App releases new drone payloads for DJI L1 and DJI P1
DJI Industries officially released two new drone payloads: DJI L1 laser visible light fusion payload and DJI P1 full-frame aerial survey gimbal camera. Zhang Xiaonan, Senior Strategy Director of DJI Innovation, said that L1 and P1 not only meet the urgent needs of drone surveying and mapping users for all-weather, large-area operations, but also provide services for natural resource surveys, topographic surveys, cadastral surveys, emergency surveys and police services. Provide more efficient and intelligent solutions in many fields such as law enforcement.