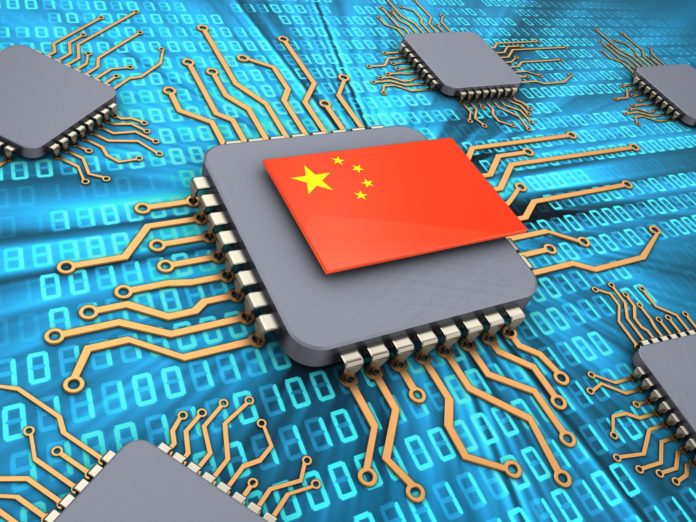 X-EPIC, a Nanjing city-based startup aimed at building up China's own EDA (Electronic Design Automation) industrial software technology, received a RMB100 million Pre-A round of financing, led by China V Fund (Yuhui Capital), with Dashu Evergreen and Zhen Fund participating in the investment.
X-EPIC founder Wang Libin said that after this round of financing, the company will accelerate the global deployment of R&D forces and breakthroughs in integration with cutting-edge technologies, develop EDA verification products and systems required for chip design, and improve China's EDA industry chain.
EDA, as the key technology of integrated circuit industry innovation and the indispensable core industrial software for designing and manufacturing chips, is the core technology urgently in need of independent innovation in China, as Chinese semiconductor companies are banned from accessing such technology from foreign companies under the current US regulation.
The demand for chips has surged with the advent of the digital economy era. The total output value of the integrated circuit industry in 2025 is conservatively estimated to exceed RMB2 trillion yuan.
Therefore, the domestic EDA market has great room for development.
At present, three EDA giants, mainly Synopsys, Cadence and Mentor, occupy almost 70% of the global market share, and nearly 90% of the Chinese market.
Because the chip design process is extremely complicated, the development of sophisticated industrial-grade software such as EDA must have an EDA talent team that is proficient in microelectronics and computers, but also involves knowledge of mathematics and physics. It also requires core R&D members to accumulate considerable time for development and feedback.
Due to the shortage of talents in the industry, this has directly led to the fact that EDA, a key semiconductor technology, has not yet appeared in the country to have a competitive advantage with the three giants.
Founder and chairman Wang Libin said that the company's goal is to break through existing technical barriers, develop full-process EDA verification tools and systems, and launch products and products including hardware simulators, FPGA prototype verification, formal verification, intelligent verification, and logic simulation.
Although the company was just established in March 2020, the core members are all from international leading EDA, integrated circuit design, software and artificial intelligence companies with an average of more than 20 years of experience.
Wang Libin said that the traditional EDA tools have been developed for many years, but the underlying architecture has not changed. The algorithm is also an earlier algorithm, and various new functions are constantly superimposed to cause great redundancy.
Compared with traditional EDA companies, the advantage of X-EPIC lies in the fact that the team can start R&D and innovate on EDA based on classic verification experience and technology, and on the basis of the most advanced software engineering methodology and high-performance hardware architecture, integrate the latest artificial intelligence, machine learning and cloud computing and other cutting-edge technologies, design new software system architecture and algorithms, and create a new generation of EDA software and systems facing the future.
X-EPIC announced the launch of the open source EDA ecological project in August, and launched China's first open source EDA technology community: EDAgit.com in September.
In this community, its technical team has successively launched commercial-level open source EDA verification products based on classic verification methodology and technology.
It is understood that the company has launched EpicSim and is currently the world's fastest open source digital simulator. Regarding the performance of EpicSim, Wang Libin said that based on the understanding and research of the characteristics of sequential circuits, the team optimized iVerilog to make it more than 2 times the performance improvement in RTL design, and enriched Verilog language support greatly improves iVerilog's adaptability to scenarios.
While optimizing and transforming iVerilog, the team also repaired and calibrated the realization of its simulation accuracy, so that the results were consistent with the existing commercial software, thereby improving the verification efficiency of the chip design.
At the same time, in terms of ease of use, practicability, and stability, X-EPIC provides professional technical support for its open source EDA products, so that more IC verification engineers with technical ideals can truly apply the products to project development.
Open source EDA lowers the threshold for EDA R&D and innovation, encourages and trains more industry professionals to join EDA technology R&D, and promotes industrial development.
In the future, X-EPIC will successively launch open source products in the open source community, and at the same time deploy global R&D forces to accelerate the launch of new-generation EDA verification products and platforms.