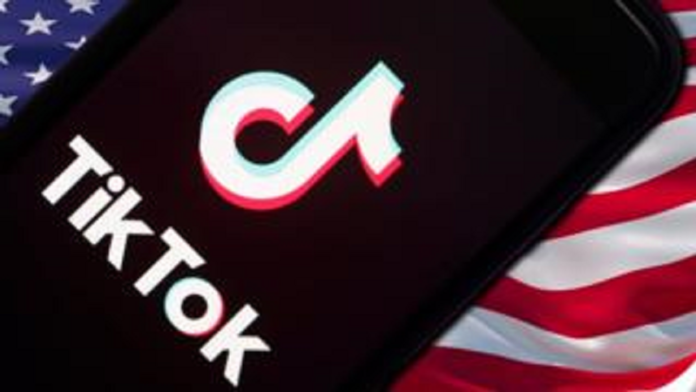 ASML says some DUV lithography machines do not require US license to export to China
The CFO of ASML, the world's largest semiconductor equipment manufacturer, said in announcing its third-quarter financial report, "In some cases, exporting DUV (deep ultraviolet) lithography machines does not require a US license. But it involves sending goods directly from the US Or parts, you still need to apply for a license."
"Regarding US exports rules to China, we are aware of the requirements set by the US Commerce Department for specific companies in CHina, and as such, according to the current regulation, ASML can continue to ship Deep UV lithography systems from Netherlands", said Roger Dassen.
In May of this year, ASML and Wuxi High-tech Zone signed a strategic cooperation agreement to expand and upgrade the ASML lithography equipment technical service (Wuxi) base in Wuxi High-tech Zone.
Prior to this, ASML had opened branches in Beijing, Shanghai, Shenzhen, Wuxi and other places to provide customers with services and consulting. Among them, Shenzhen is its largest software R&D center in Asia.
But EUV lithography machine will still be subject to US restrictions, as it is the key equipment to realize 7nm process, advanced chip manufacturing capabilities that China is trying to obtain. If mainland China cannot obtain ASML's EUV lithography machine, it means that the mainland will face great challenges toward moving past 7nm process.
TikTok Chief Security Officer: The company's server has been separated from ByteDance
According to The Verge on October 15, TikTok's global chief security officer Roland Cloutier said in a new court document that TikTok's software stack is "completely independent" from the Douyin software stack, and the source code of each application is User data is maintained separately.
OPPO and France Telecom launch eSIM smart watch OPPO Watch
OPPO announced the cooperation with French Telecom operator Orange to launch a new OPPO Watch equipped with eSIM function. After users insert a France Telecom SIM card, they can load services such as My Orange/Orange et Moi or Orange TV.
After MINISO's official IPO, the first trading day closing up by more than 4%.
MINISO, a well-known retail brand in China, officially landed on the New York Stock Exchange yesterday. The final price of MINISO's IPO is US$20 per share. Today, MINISO's opening price was reported at US$24.48, a 22.4% increase from the IPO price of US$20. The market value reached US$7.442 billion. But then the stock erased most of the gains, and as of the day's close, the stock rose only 4.35% to US$20.87.
Toyota provides hybrid technology to GAC
A few days ago, Nikkei reported that Toyota decided to provide hybrid technology support to Guangzhou Automobile Group. This is the first time Toyota has provided its core hybrid technology to a foreign company.
J.D. Power: The quality gap between Chinese mainstream cars and luxury cars has narrowed year by year
On October 15, J.D. Power pointed out in the 2020 China New Car Quality Research Report that in the past five years, more and more Chinese consumers have purchased self-owned brand cars for quality or performance considerations. J.D. Power's new car quality research focuses on the quality problems encountered by new car owners who have a car ownership period of 2-6 months. The new car quality score is reflected in the average number of problems per 100 vehicles (PP100). The lower the score, the fewer the number of new car problems and the higher the quality.

Shouqi Car-hailing reportedly completed Series C financing, amounting to hundreds of millions of dollars
According to news on October 16, Shouqi Car-hailing has recently completed Series C financing, amounting to hundreds of millions of dollars. Shouqi Car-hailing provided no comments or confirmation. In 2017, Shouqi Car-hailing raised RMB1.3 billion yuan in one month, and now it has been three years since the last financing.
Affected by the operator's network, NIO and Xiaopeng car are disconnected from the network
On October 16, a Xiaopeng car owner said that "Xiao P" could not wake up at all, and the navigation was not connected to the Internet and could not be prompted. In addition, a car blogger broke the news: "Xpeng's background network operator data is abnormal, cars and machines are collectively disconnected, and vehicles cannot navigate or access the Internet." A similar situation also appeared on NIO. The official said it was affected by the operator's network, which caused the car to disconnect.
Hyundai Motor Group Innovation Center (Beijing) and Tencent Smart Mobility establish an innovative strategic partnership
According to the official official account of the Hyundai Motor Group Innovation Center, on October 16, 2020, Hyundai CRADLE Beijing and Tencent Smart Mobility formally established an innovative strategic partnership in the field of automotive travel. Both parties will make full use of their respective advantages in smart travel and Internet ecology to accelerate the industrialization of related innovative technologies and businesses.