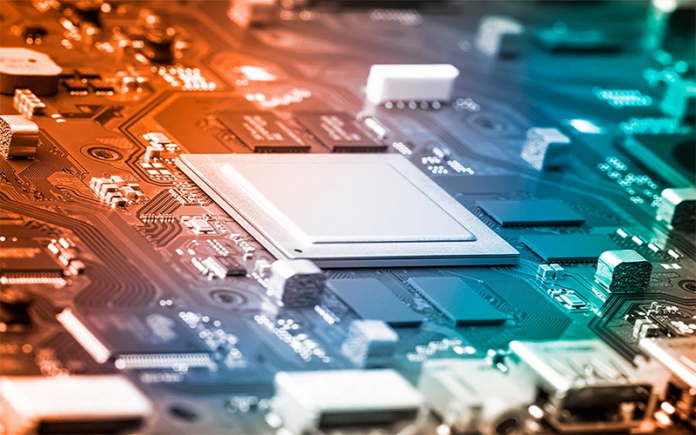 Beijing is calling for "orderly development" after several high profile semiconductor projects across China have imploded. This comes after China is trying to develop its own chips sector in order to rely less on foreign imports, after the U.S. strengthened restrictions for some Chinese companies including Huawei to buy chips from suppliers.
Meng Wei, a spokesperson for the National Development and Reform Commission, said that "We have also noticed that the enthusiasm for domestic investment in the integrated circuit industry is constantly rising. Some companies with no experience, technology, and talents have joined the integrated circuit industry. Insufficient understanding of the laws of IC development and low-level repeated construction of chip projects are surfacing, with some projects stagnated and factory buildings vacant, resulting in waste of resources."
In just over a year, six large semiconductor projects with tens of billions RMB in investments each in five provinces, including Jiangsu, Sichuan, Hubei, Guizhou, and Shaanxi, have been shut down, causing industry concerns.
On July 10, Dekema (Nanjing) Semiconductor Technology Co., Ltd. has submitted a bankruptcy application for review. On November 5 last year, the company was officially announced by the People's Court of Qixia District, Nanjing City as the person who was untrustworthy. The fab project, which covers an area of ​​170,000 square meters and claims to have invested US$3 billion, has now become a debt-laden company with large amount of dues for wages and taxes.
In addition to the Dekema incident, there is also Wuhan Hongxin Semiconductor Manufacturing Co., Ltd. located in the Economic and Technological Development Zone of Wuhan Lingkong Port, Hubei province.
The company's planned total investment is as high as RMB128 billion yuan, and it is now struggling and on the verge of bankruptcy. In December 2019, the company held a grand ceremony for the first high-end lithography machine to enter the factory. Today, this "new and unused" lithography machine has been mortgaged to the bank.
There is also GF (Chengdu) Integrated Circuit Manufacturing Co., Ltd. in Chengdu High-tech Zone, Sichuan province. The company was established in 2017 by Global Foundries, an American chip foundry company, and the Chengdu municipal government with a planned investment of US$9.053 billion. At that time, it was known as Global Foundry's largest and most technologically advanced production base in the world. But the company has now suspended operations for unknown reasons.
Dehuai Semiconductor Co., Ltd. is located in Huaian, Jiangsu province. The company was established in 2016 with a planned total investment of RMB45 billion yuan. It used to be a key local project, but it has not been able to start. In 2018, it was announced that "the first phase of the Dehuai Semiconductor Project was officially put into production". At the end of 2019, employees began to seek salaries compensations through the provincial governor's mailbox. At present, the company is in a near-defunct state, and local government departments have established relevant working groups to intervene in the company to seek revitalization.
Guizhou Huaxintong Semiconductor Technology Co., Ltd. is located in Gui'an New District, Guizhou. The company was established in 2016. The Guizhou Provincial Government has targeted server processors (CPUs) with extremely high industrial ecological requirements, and invested billions of dollars in cooperation with Qualcomm of the United States to form Huaxintong. Three years later, Huaxintong was unsustainable in business and announced a business closure.
In 2019, China's IC sales revenue was RMB756.2 billion yuan, a year-on-year increase of 15.8%.
Experts suggest that the state's support for the chip field should be focused and should not be deployed everywhere, otherwise it will cause excess investment projects and poor benefits.
At the same time, domestic chip companies must rely on differentiated product planning and innovation to get out of homogeneous competition.
Ding Wenwu, president of the National Integrated Circuit Industry Development Investment Fund Co., Ltd., once publicly pointed out that when developing the integrated circuit industry, all localities should avoid "starting projects locally across the country" to launch factories, in order to avoid low-level duplication and create industry bubbles.