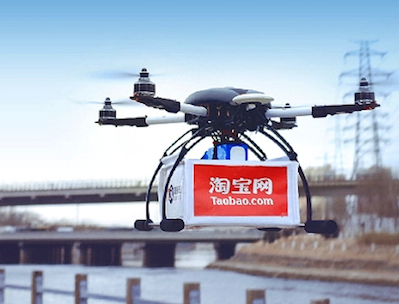 China to tighten regulation over unfair e-commerce competition tactics
On October 20, the State Administration for Market Regulation issued an announcement to solicit public opinions on the "Measures for the Supervision and Administration of Online Transactions".
According to the draft, all e-commerce merchants should clearly display the actual business entity, after-sales service and other information, and must not deceive or mislead consumers through fictitious transactions, false propaganda, and confusion about the source of goods.
According to the draft, the platform must not abuse its dominant position to interfere with the independent operation of merchants, and must not impose unreasonable restrictions or impose unreasonable conditions on the cooperation between merchants and other platforms. Merchants can independently choose to operate on multiple platforms, and cannot be forced to choose one platform with punitive consequences.
Huawei achieved sales revenue of RMB671.3 billion yuan in the first three quarters, a year-on-year increase of 9.9%
Huawei's third quarter 2020 financial report showed that in the first three quarters of 2020, the company achieved sales revenue of RMB671.3 billion yuan, a year-on-year increase of 9.9% and a net profit margin of 8.0%.
Kuaishuo aims to list in Hong Kong soon
Kuaishou's listing in Hong Kong has made new progress. Bank of America and Morgan Stanley have been identified as underwriters.
Kuaishou planned to list in the first quarter of 2021, but has not yet announced a specific timetable. According to previous reports, Kuaishou will be listed in Hong Kong as soon as this year, with a valuation of approximately US$50 billion.
However, the latest news said that the Kuaishou listing is still in the preparatory stage and the listing A1 application form has not been submitted to the Hong Kong Stock Exchange. The listing team is "working overtime to prepare materials."
In the first half of this year, Kuaishou listing plans were shelved for a while, and it was not restarted until mid-year. According to the current progress, it is expected that Kuaishou will find it difficult to complete the listing plan within this year.
Tencent makes further move into corporate collaborative software market
Recently, Tencent's Enterprise WeChat and Shanghai Weaver Network, a Chinese office software company, jointly launched Internal and External Collaborative Mobile Office Platform.
The platform can connect the WeChat public network with 1.2 billion WeChat users through Enterprise WeChat, connect internal employees with external suppliers, agents, distributors, and cover a series of internal and external collaborative management application scenarios such as procurement, contracts, and recruitment.
According to previous disclosures, Shanghai Weaver Network transferred 5% of its equity to Tencent Industrial Investment Fund for a transaction consideration of RMB77.1 billion yuan. After the completion of the transaction, Tencent Industrial Investment Fund became the largest institutional shareholder of Shanghai Weaver.
Huawei established a new R&D center in Budapest
According to a report by the Economic Daily, Huawei recently held the 15th anniversary of the operation of Huawei's Hungary subsidiary and the 20th anniversary of Huawei's European operation in Budapest. At the meeting, Huawei announced that it would build a research and development center in Hungary. In the past 15 years, Huawei has invested a total of US$1.5 billion in Hungary, directly or indirectly creating about 2,400 jobs. In the past five years, Huawei's local purchases reached US$246 million.
Google plans to invest in Tokopedia, a leading e-commerce company in Indonesia
A source said a few days ago that Google plans to invest in Tokopedia, an Indonesian e-commerce platform company. The two parties are still negotiating on investment details, and the investment amount has not yet been announced. Tokopedia has grown into the top four e-commerce platforms in Indonesia. According to a research report, Tokopedia's total revenue is expected to reach US$28.6 billion this year.
McDonald China accesses Alibaba's commercial operating system and launches Alibaba's cross-terminal light store "Official Member Store"
Before 11.11 shopping festival this year, McDonald China launched Alibaba's cross-terminal light store "official member store" and connected to Alibaba's commercial operating system, which means that McDonald's China and Alibaba have started a comprehensive strategic cooperation. In this cooperation, the two parties will conduct in-depth explorations in the full-scenario business of the catering industry and the refined operation of online consumers across the entire domain.
Momenta releases Momenta GO, a self-driving taxi product, and strategic cooperation with China Mobile
Momenta, a Chinese self-driving company, released Momenta GO, an autonomous taxi (Robotaxi) product, which is also the first Robotaxi in Jiangsu Province to make its appearance. At the launch site, Momenta also announced the establishment of a joint venture with Suzhou State-owned Assets. On the same day, Momenta provided test ride services at the China Mobile 5G Autonomous Driving Summit and announced a strategic cooperation with China Mobile.