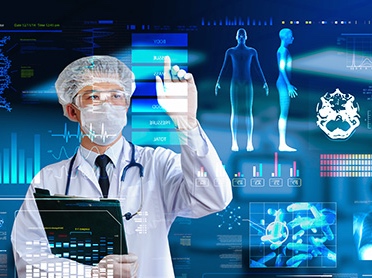 On November 4, the Chinese Securities Regulatory Commission website disclosed the prospectus submitted by Yitu Technology, a Chinese artificial intelligence startup that was included in the US' entity list earlier this year. If successfully passed, Yitu will list on the A-share market in the form of China Depository Receipts (CDR).
The Science and Technology Innovation Board is mainly for companies in the "hard technology" category. It has attracted companies such as SMIC and Chinese AI chip startup Cambrian to list there before.
Yitu's main business is to provide different forms of artificial intelligence computing hardware products and solutions for various industries and scenarios, focusing on the application of intelligent public services and intelligent business.
Yitu was included in the "Entity List" by the U.S. Department of Commerce on October 8, 2019, causing concerns about Yitu's development momentum. However, in terms of business data, the incident did not have a substantial impact on Yitu.
Its main business income is mainly from China and continues to expand the market globally. Even though the business has expanded to many countries and regions in Asia, Europe and Africa, overseas income accounts for close to 40% of overall operating income.
In 2017, 2018, 2019 and January-June 2020, the company achieved operating income of RMB68 million, RMB304 million, RMB716 million, and RMB380 million. The overall revenue showed a rapid growth trend, with a compound growth rate of 222.97%.
Inn 2017, 2018, 2019 and January-June 2020, the company's net loss attributable to shareholders of the parent company was RMB1 billion yuan, RMB1 billion yuan, RMB3.6 billion yuan, and RMB1.3 billion yuan.
The reason for such great losses was partially because the company has carried out multiple rounds of preferred stock financing. The overall valuation has continued to rise and the fair value of preferred stocks has continued to rise.
The losses from changes in fair value amounted to RMB982,735,700, RMB545,320,900, RMB2,618,969,900 and RMB936,145,500 respectively. After this expected listing, all the issued preferred stocks will be converted into common stocks, the impact of changes in the fair value of the company's preferred stocks on profit and loss will be eliminated in the future.
As Yitu Technology's software and hardware portfolio has moved from the initial stage of market development to the stage of large-scale replication after standardization, Yitu Technology's performance may improve in the future, and its losses will also be significantly reduced, says the company.
The prospectus unveils that Yitu has transformed from an algorithm company to a computing power company. The RMB7.5 billion fund-raising is mainly used for core manufacturing, and it is clear that the R&D investment will exceed 70%.
Specifically, RMB2.318 billion yuan will be used for new generation artificial intelligence IP and high-performance SoC chip projects, RMB811 million yuan for edge computing system projects based on visual reasoning, RMB1.07 billion yuan for new generation artificial intelligence computing system projects, and RMB690 million yuan for high-tech The second-level visual intelligent computing platform project, RMB376 million yuan for the new-generation speech and semantic capability platform project, and RMB2.238 billion yuan will be used to supplement working capital.
In 2017, 2018, 2019 and January-June 2020, the company achieved gross profit margins of 57.39%, 54.55%, 63.89% and 70.99%, respectively.