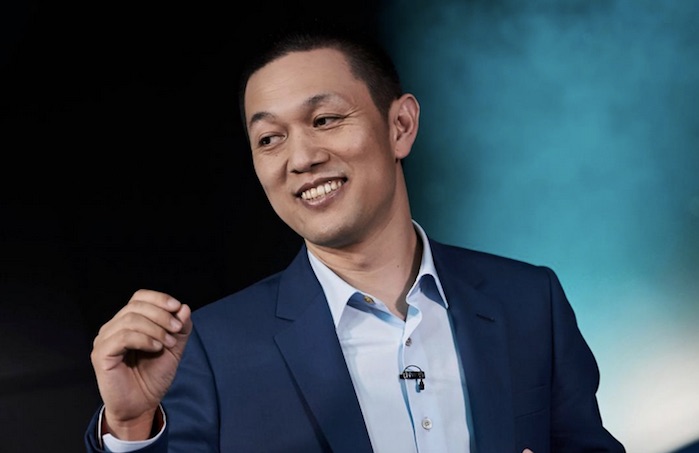 NIO becomes becomes one of world's top 10 car makers by marcap
China's new energy vehicle sector saw their US listed shares rose collectively. Among them, NIO closed at US$42.35, up 12.30%, and its market value reached US$57.688 billion, a record high. This market value also exceeds that of traditional car giants such as BMW, GM, Ferrari, and Ford.
Calculated by market value, NIO has become one of the world's top ten manufacturers, ranking sixth, second only to Daimler, BYD, Volkswagen, Toyota, and Tesla. In the top ten market capitalization rankings of domestic Internet companies, NIO's market capitalization has surpassed Baidu, ranking 9th.
According to data from the China Automobile Association, the domestic new energy vehicle market was only 12,800 vehicles in 2012, and it increased to 1.206 million vehicles in 2019. From January to September this year, the cumulative sales of domestic new energy vehicles reached 734,000.
In recent years, the sales of new energy car companies have achieved substantial increases. According to data released by NIO, 5,055 vehicles were delivered in October, an increase of 100.1% year-on-year. From January to October, NIO has delivered 31,430 vehicles, an increase of 111.4% year-on-year.
Apple shareholders sued CEO Cook for concealing iPhone sales disappointment in China in 2018
On November 6, Reuters reported that Apple faced a class action lawsuit filed by shareholders on the grounds that shareholders believed that Apple CEO Tim Cook had concealed the decline in demand for iPhones in the Chinese market, causing investors to lose money by billion of dollars.
The accusation was approved by the judge. On Wednesday, the U.S. District Judge Yvonne Gonzalez Rogers made a decision that Apple must face the British pension fund-led shareholders, raised by Cook's remarks on November 1, 2018. At that time (November 1, 2018) in an earnings conference call, although Cook admitted that Apple product sales are under pressure in some markets, he did not include the Chinese market.
Li Auto issued an apology letter, announcing the recall of more than 10,000 Lixiang ONE electric vehicles
Li AUto issued an apology letter, announcing that it had filed a recall plan with the State Administration for Market Regulation in accordance with the requirements. From now on, the Li Auto ONE electric vehicles with a production date between November 14, 2019 and June 1, 2020 will be recalled, totaling 10,469 units.
Alibaba established a new company with business scope of integrated circuit chips
The Tianyan Check App showed that on November 6, 2020, Orange Cloud Xiangyu (Shanghai) Digital Technology Co., Ltd. was established. The company has a registered capital of RMB100 million and its legal representative is Jiang Yanxiang. The company is wholly-owned by Alibaba (China) Co., Ltd.
Its business scope includes technical services, technology development, integrated circuit chip and product sales; integrated circuit chip design and services; power electronic components sales. It may indicate further actions by Alibaba in the field of semiconductors.
Chinese Central Bank: Will continue to advance the research and development of the digital RMB system
The Chinese Central Bank says that there is no timetable for the official launch of China's digital renminbi system. The People's Bank of China will continue to steadily and orderly advance the research and development of the digital renminbi system, conduct pilot tests, strengthen relevant policies and impact research, and continue to optimize and improve R&D design.
BRIC: all financial activities shall be included in the scope of unified supervisory framework
On the 6th, Liu Fushou, chief lawyer of the China Banking and Insurance Regulatory Commission, stated at the State Council's regular policy briefing that the China Banking and Insurance Regulatory Commission supports the financial industry to make reasonable innovations under the premise of controllable risks.
At the same time, it insists that innovation serves the real economy and must serve the real economy. According to the financial nature of financial technology, all financial activities shall be included in a unified supervisory framework.
China 5G mobile phone shipments was about 49.7 million units in Q3
According to the mobile phone quarterly tracking report released by the international data company IDC, since 2019, the cumulative domestic 5G mobile phone shipments have exceeded 116 million units.
In the third quarter of 2020, the Chinese market 5G mobile phone shipments will be approximately 49.7 million units. Among them, Huawei still occupies the first position; OPPO and vivo continue to rank second and third respectively, relying on the market performance share of mainstream 5G models in a variety of price segments to increase from the previous quarter; Xiaomi ranked fourth.