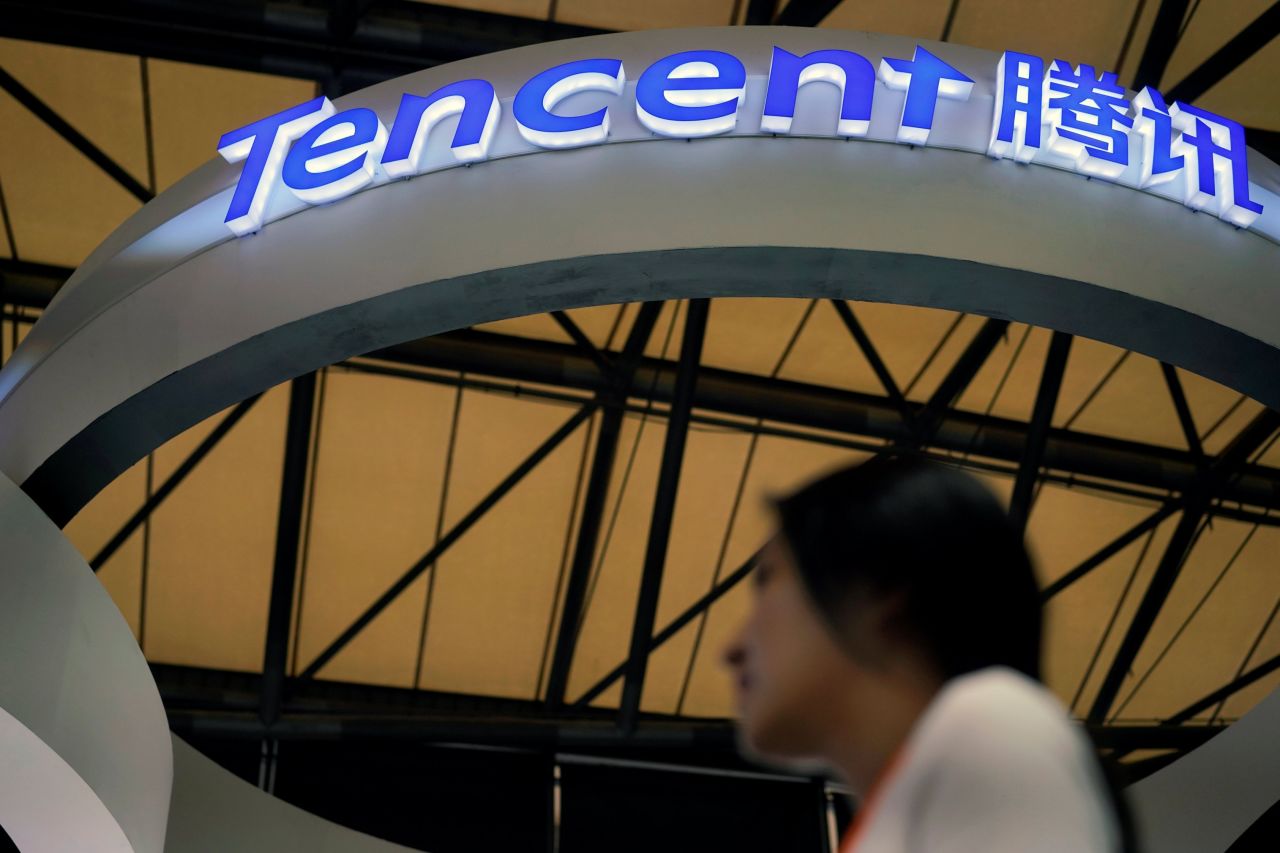 Tencent's Tenpay changes legal representative
Recently, the legal representative of Tenpay Payment Technology Co., Ltd. changed from Ma Huateng to Lin Haifeng. Lin Haifeng is the vice president of Tencent and the head of Tencent's financial technology business.
Tencent said that it was a normal adjustment based on the optimization of the company's management structure and was approved by the Central Bank in October.
Tenpay has a registered capital of RMB1 billion yuan. Shenzhen Tencent Computer System Co., Ltd. holds 95% of the shares and is the largest shareholder. The actual controller of Tenpay is Ma Huateng, or Pony Ma, founder of Tencent.
Tencent's move may be intended to avoid the impact of financial policy risks. Recently, due to the suspended IPO of Ant Group, financial technology has been pushed to the forefront of attention. Tencent is one of the largest mobile payment, online microfinance and other fintech services providers, comparable to Alibaba's Ant Group.
Not long ago, Tencent President Liu Chiping publicly stated that Tencent would not be a disruptor in the financial market and will ensure that it stays within the regulatory framework. It is considered a signal that Tencent will trengthen risk control and embrace supervision.
Alibaba sets target for its Banma Network to install on 10 million vehicles
Alibaba recently set a new goal for its Banma Networks to have the installed capacity of its on-board vehicle operating system AliOS reach 10 million vehicles within three years.
But from July 2016 to September 2019, AliOS has only been installed on more than 900,000 vehicles.
AliOS is Alibaba's Internet of Things operating system, providing a customized one-stop solution for ecosystem partners, suitable for automotive and other IoT devices with high CPU performance and memory requirements. AliOS is positioned to start from the car, then drive the intelligence of all things.
Banma Networks is a joint venture between Alibaba and Chinese car maker SAIC. It was strategically reorganized with Alibaba YUNOS (AliOS) last year. The YUNOS operating system was injected into Zebra Networks as a whole, and Alibaba became the largest shareholder of Banma Networks.
Based on AliOS, the Banma Zhixing system under Banma Networks aggregates Alibaba-owned applications such as Alipay, Dingding, Mini Programs, and AutoNavi Maps that are suitable to be installed on vehicles.
In 2017, when Baidu and Tencent first entered the Internet of Vehicles market, there were 400,000 cars equipped with Banma Networks, which had the first mover advantage. However, now Banma Networks has fallen behind, the pre-installation market is not as large as Baidu and Tencent. In the post-installation market, its share is basically zero.
Xiaomi won Sisvel patent lawsuit in Europe
The court in The Hague, the Netherlands, recently made a ruling that Xiaomi does not infringe the wireless communication patent technology previously claimed by Sisvel. In addition, the court also ruled that Sisvel should compensate Xiaomi for all the attorney fees spent in this case.
This is another victory for Xiaomi in the European Court of Justice. In July last year, Sisvel filed an infringement lawsuit against Xiaomi in the Netherlands, believing that Xiaomi had infringed on one of its 4G communication standard technology patent EP2329272 B1, and requested the court to rule that Xiaomi infringed, recall Xiaomi phones and ban the sale of Xiaomi phones in the Netherlands.
Hyundai Motor of South Korea will acquire Boston Dynamics from SoftBank
According to Bloomberg News, people familiar with the matter revealed that Hyundai Motor of South Korea is negotiating with SoftBank Group to acquire Boston Dynamics, a US robot manufacturer, with a transaction value of up to US$1 billion.
Boston Dynamics was founded at MIT in the 1990s and has self-developed advanced robotics technology, such as the self-navigating robot dog named Spot. Hyundai Motor has promised to invest US$35 billion in "Future Mobility Technology" between 2019 and 2025 and has shown a strong interest in areas such as autonomous driving technology and robotics.
Tesla's Shanghai factory to make half of Tesla's cars globally next year
Tesla's Shanghai factory's production plan for next year has been announced. In 2021, Tesla's Shanghai Gigafactory plans to produce about 550,000 vehicles, including 300,000 Model 3 models and 250,000 Model Y.
According to sources, of the 550,000 units, about 100,000 Model 3 units are for export, and Model Y also plans to export 10,000 units. In 2020, the planned production capacity of Tesla's Shanghai factory is 150,000 units.
The reason for the huge jump next year is that in addition to the upcoming completion of the second phase of the factory, the Chinese factory will also undertake greater overseas orders. The second phase of the plant is expected to be completed by the end of this year.
The second phase of Tesla's plant is the main production base for the Model Y SUV model. According to previous information, the domestically produced Model Y model will be officially delivered in the first quarter of 2021. Investment institutions generally predict Tesla's global sales for next year at around 900,000 units, which means that the Shanghai factory has to undertake more than half of Tesla's production tasks.
DJI releases new agricultural drones
Today, DJI released two new agricultural plant protection drones, T10 and T30. Among them, the flagship model T30 emphasizes performance, with an operating efficiency of up to 240 acres per hour, and the package price is RMB54,999 yuan; T10 is mainly cost-effective, targeting small southern plots and small and medium farmers, and the package price is RMB34,999 yuan. In the future, DJI wants to cover all farmland and forest land that its drones can fly and protect in the world.