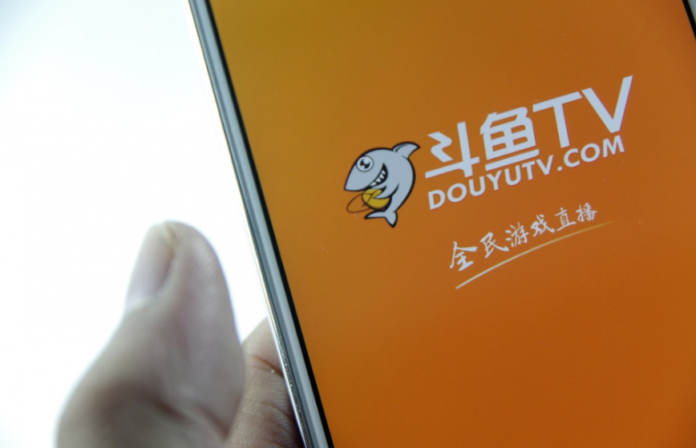 Douyu applies to delist from US stock exchange, in preparation for Huya merger and Tencent takeover
Today, Douyu has submitted a privatization and delisting application to the SEC and is awaiting approval. Douyu stated that the Douyu and Huya, live streaming platforms in China, have previously signed a merger plan and are expected to complete it in the first half of 2021.
Its financial report also mentioned that according to the merger agreement, Douyu will merge with Huya through a share swap and become a wholly-owned subsidiary of Huya.
After the transaction is completed, and before the merger, the shareholders of both parties will each hold 50% of the total common shares of the combined company on a fully diluted basis.
At the same time as the merger, Douyu and Tencent signed a transfer agreement, according to which Tencent will allocate the benefits of its "Penguin E-sports" branded game live broadcast business to Douyu at a price of US$500 million.
By acquiring the shares of all parties, Tencent will become the largest shareholder of the combined Douyu-Huya company and will have more than 60% of the voting rights.
SMIC's Q3 revenue was US$1.08 billion, a year-on-year increase of 15.3%
On the evening of November 11, SMIC announced the third quarter financial data on the Hong Kong Stock Exchange.
The financial report shows that SMIC's Q3 revenue was US$1.083 billion, a year-on-year increase of 15.3%, higher than market expectations of US$994.8 million; Q3 sales were US$1,0825 million, a year-on-year increase of 32.6%.
Dr. Gao Yonggang, Chief Financial Officer of SMIC, said that the forecast for full-year revenue growth has been revised up to 24%-26%.
The main reason for the substantial increase in revenue and net profit in the quarter is that the demand for SMIC's mature platform products continues to increase in the context of localized substitution.
Dr. Haijun Zhao and Dr. Mengsong Liang, the co-CEOs of SMIC, stated in the financial report that "revenues from power management, radio frequency signal processing, fingerprint recognition, and image signal processing have increased significantly."
TikTok sues the US government again to challenge the CFIUS presidential order
On November 10th, local time in the United States, TikTok filed a lawsuit in the U.S. Court of Appeals in the District of Columbia, applying for the court to stop the Presidential Order issued by President Trump on August 14th, which asks parent company ByteDance for a compulsory spinoff of TikTok by November 12th.
TikTok stated that CFIUS has not yet provided any substantial feedback on the comprehensive data privacy and security framework proposed by TikTok. As the presidential decree is approaching and its execution has not been extended, TikTok had to appeal to the court.
Zhou Xiaochuan: Technological innovation has spawned huge momentum and brought huge challenges to social governance
At the Boao Forum for Asia, Zhou Xiaochuan, vice chairman of the Boao Forum for Asia and former governor of the People's Bank of China, said that at present, scientific and technological innovation is not only generating tremendous momentum, but also posing huge challenges to social governance and global governance.
First, developing countries have insufficient investment in digital infrastructure, and the global digital divide has further widened. Poverty reduction and development still have a long way to go.
Secondly, artificial intelligence subverts traditional industries, and gene editing technology has entered practical applications, causing structural unemployment and social ethics. Third, Internet technology giants control a large amount of data and market share, forming a monopoly to inhibit fair competition.
Quest Mobile: China's travel business rebounded in Q3
Quest Mobile stated in the latest report that Chinese travel business has picked up in Q3, and the number of active users of travel ticketing platform App has increased linearly. Apps in the travel service industry are mainly launched through the headline media, and graphic information flow is currently the main type of advertising that reaches users.
The advertising of tourism service products reaches the population basically in line with those who actually have travel needs, but they are more inclined to the middle-aged and young people in terms of age.
CITIC Securities: Tencent to face limited impact from anti-monopoly policy
CITIC Securities issued a research report stating that yesterday, the State Administration for Market Regulation issued the "Guidelines for Antitrust in the Field of Platform Economy (Draft)." The newly proposed regulation will have limited overall impact on Tencent, CITIC Securities said.
The company's fundamentals remain sound, and its games, advertising, and finance businesses are expected to maintain steady development. It continues to be optimistic about the company's future development, continue to maintain the target price of 650 Hong Kong dollars, and maintain the company's "Buy" rating.